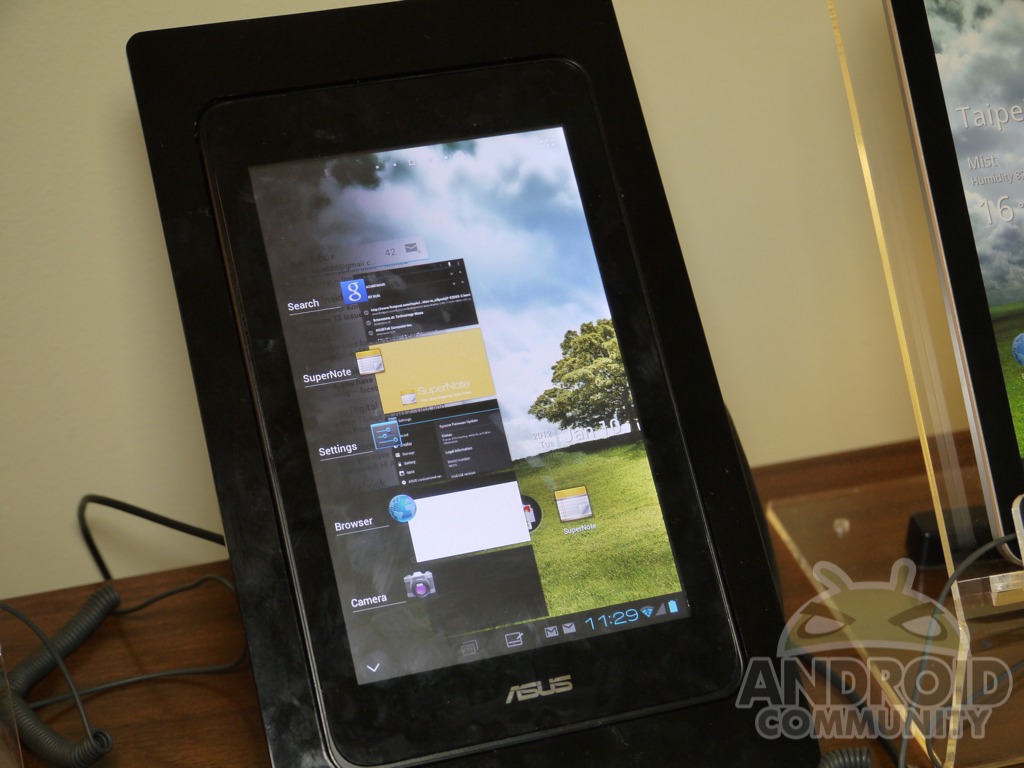 The rolling ball of speculation and rumor that is the Nexus Tablet keeps going. This time the perpetrator is Android and Me, who quotes a "supply chain source" reaffirming previous rumors that ASUS is the manufacturer of choice this time around. There's a twist in the story, though: the source claims that the much-anticipated ASUS MeMO 370T Tegra 3 7-inch tablet showed off at CES is no more, and has been scrapped in favor of the Nexus Tablet or whatever it's being called this week. The price target is reportedly $150-200, something that just about anybody (except maybe Apple) can get excited about.
That's an intriguing statement, considering that we previously ruminated that the Nexus Tablet sounded like a cheaper version of the 370T. The source goes on to state that it"s a "done deal", though the cheaper retail price necessitates going with some cheaper materials, including scrapping the quad-core Tegra 3 altogether. A Snapdragon S4 would seem like a smart alternative, getting bigger volume and a lower price without much of a hit in performance. It would probably mean a cheaper plastic construction as well, and possibly a loss-leader price model to give Ice Cream Sandwich a foothold against the iPad.
As if that wasn't juicy enough, the source claims that the Nexus Tablet will be introduced at CTIA in May, not Google's very own IO conference in late June. Both could technically be correct: Google could announce the tablet in May for a June release, then give it away to Google IO attendees as they're in the habit of doing. A few of our regular readers will certainly be upset if the ASUS MeMO 370T doesn't come to market; the prospect of a 7-inch, quad-core 720p ICS tablet is mighty tantalizing. But an official Google tablet for $150? That's the stuff of dreams. We'll see if they come true.