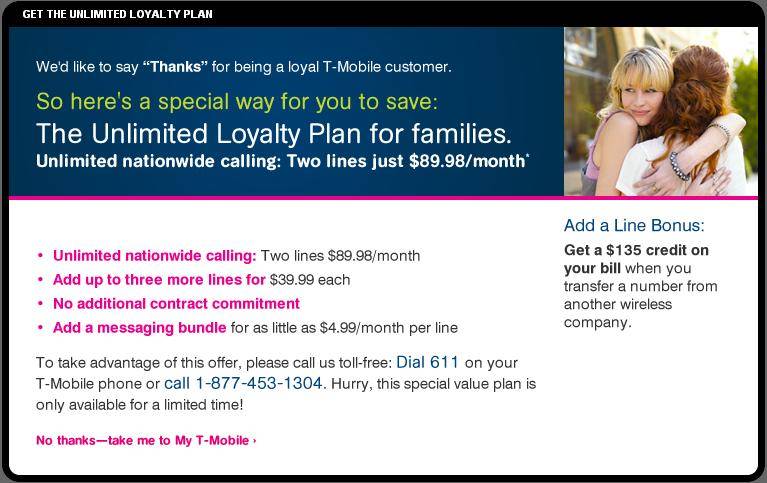 Chalk one up to the rumor mill today, for long-term San Francisco T-Mobile customers are now eligible for the improved Unlimited Voice plans we got wind of earlier this week. Unlimited voice minutes including cell coverage across the entire country is available for just $49.99, additional lines $39.99.
The plans are for voice minutes only, but unlimited messages and internet can be added to an account, making truly unlimited service with the Big Pink T cost under $90. A family plan drops per-line costs significantly, with Unlimited Messaging for Families still a steal at $19.99 per account – for up to 5 lines.
Reports are that customers living in the SanFran Bay area or with a San Francisco area code have access to this new plan through their My T-Mobile web gateway starting today. Also of note, no contract extensions are required. The portal does point out that this is a limited time offer, so if you are paying over $90/month for voice/data/text, this may be the deal for you to take advantage of. As a bonus, T-Mobile is also offering a $135 credit to your bill for each line you transfer to your T-Mobile account from another carrier.
[via Forums]