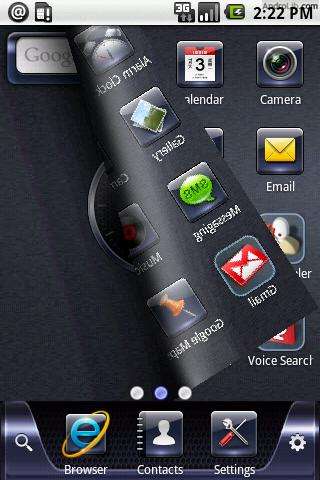 The open nature of Android has allowed this OS to be customized in ways most OS's are not allowed. One of the most customized aspects of Android is the home screen. There are a variety of options for this type of mod, each offering their own flavor and options. Sometimes a few custom widgets are included. iHome looks to take aim at the top of the home replacement heap with their latest offering.
As you will see in the upcoming video, this home replacement offers an iPhone like dock that is fully customizable and there is a few different ways to navigate through your screens. You can peel them off to reveal your other screens, there's even an option for a cube similar to Samsung's Touchwiz. Also, this works on all Android devices and it is even demoed on a few in the video.
[youtube]http://www.youtube.com/watch?v=jwCJhBfhtJs#[/youtube]
It comes in a paid version and a free version. Try them both out by scanning the qr codes below. The first is the free version and the second is the paid one.
[via androidhd]