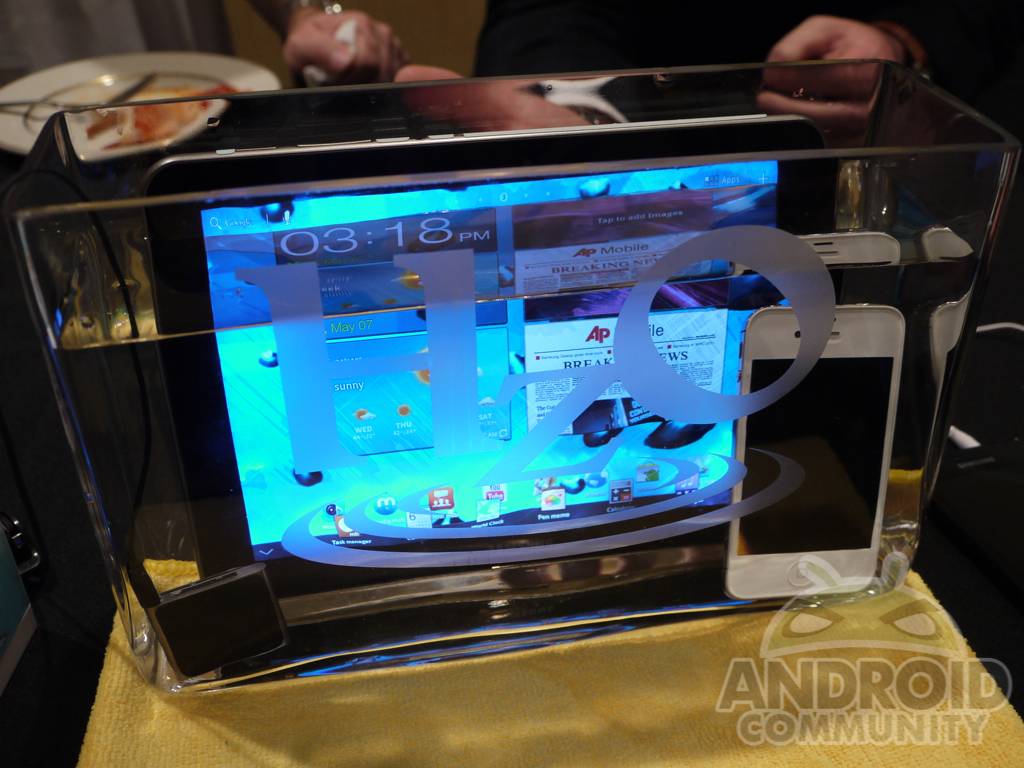 When it comes to protecting your Android smartphone or tablet most cases don't save you from water damage. Just ask my fellow writer Michael Crider about his poor Galaxy Nexus. Today at CTIA 2012 however, we were able to get some hands-on with a new technology that should one day curb that issue. Called HzO Waterblock, and it's a hydrophobic water-proof coating for smartphones and tablets.
There are a few various spray-on techniques that companies use to make smartphones water-resistant, like the Splash guard on the DROID RAZR, but HzO's technology brings this to a new level. Like other products they offer "protection from the inside" as their motto, only their nano-scale film barrier applied to the entire device during the actual manufacturing process is 100 times thicker than the competition. The video below explains this more.
[vms f47269ed5cea9f625f7a]
The results from the thicker coating and enhanced process gives you more than just a water-resistant device — it's closer to being fully waterproof as you can clearly see in the video above. We've seen similar technologies but this will hopefully one day be an option on multiple Samsung devices, as we've heard they are one of a few various partners. Learn more at HzOinside.com and stay tuned for more CTIA 2012 news coming soon.