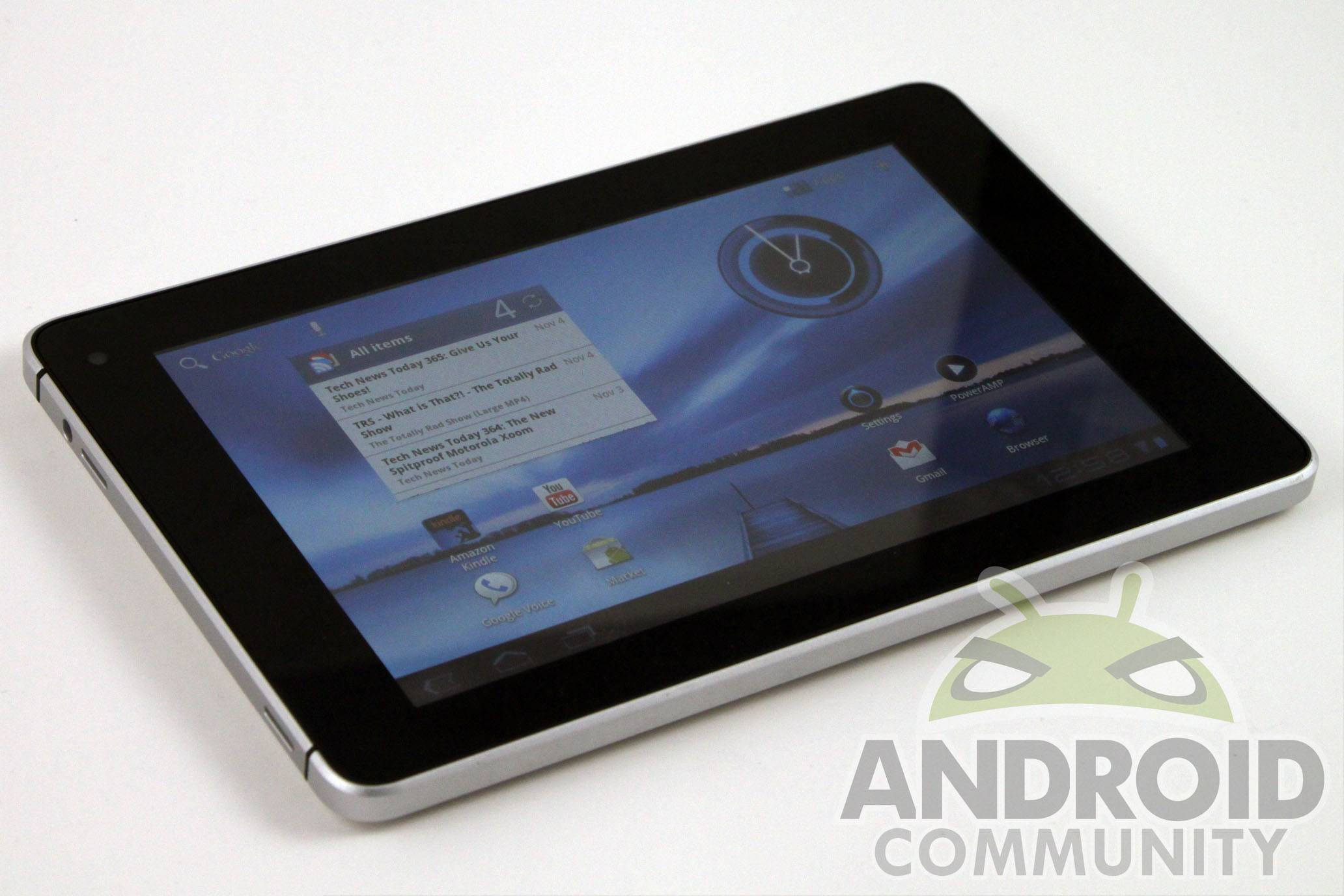 Huawei announced today that their 7″ Android 3.2 Honeycomb MediaPad tablet is headed for AT&T complete with 4G speeds. It wont be powered by their LTE network but instead will have 3G/4G HSPA+ connectivity. We've seen this tablet plenty in the recent past as the award winning MediaPad and it was launched back in November on T-Mobile as the Springboard tablet. Apparently it will be available starting tomorrow for AT&T customers for a friendly price.
The Huawei MediaPad is a pretty impressive budget tablet and features a 7″ 1280 x 720p IPS HD display, a 1.2 GHz dual-core Qualcomm processor, 1GB of RAM, front and rear facing cameras with the rear being 5 megapixels and capable of 1080p video capture. Unlike most tablets the MediaPad also features not only micro-USB, but also micro-HDMI and micro-SD for expanded storage.
Recent news has detailed that Huawei has upgraded this tablet to Android 4.0 Ice Cream Sandwich and are selling them with ICS onboard in some markets, but the AT&T mode will be released with Honeycomb and users can expect an over the update at some point. The AT&T 4G powered MediaPad will be available starting tomorrow, February 3rd on AT&T albeit for some reason only to enterprise and business accounts — not the general public. It's not clear if AT&T has any plans to release a consumer-friendly version at this time.
[via SlashGear]