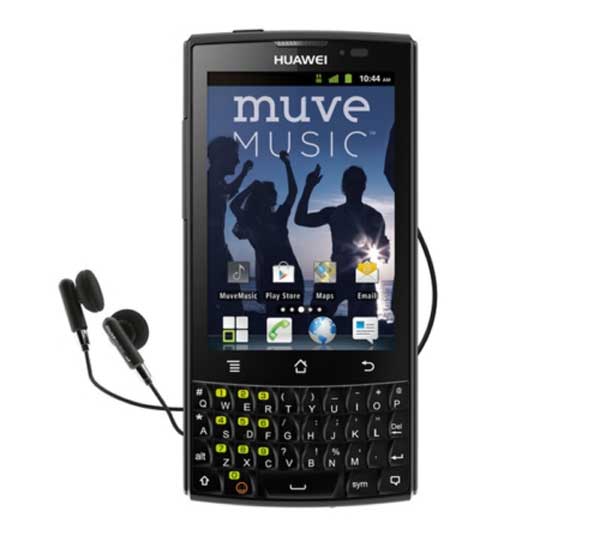 Many people are moving away from traditional wireless plans with contracts to contract free carriers like Cricket Wireless. If you're one of the folks looking for a new smartphones on a no contract carrier, Cricket Wireless has announced the launch of a new Android smartphone on the more basic end of the Android spectrum. The company is now offering the Huawei Ascend Q.
The Ascend Q is an Android 2.3 smartphone that has a 3.2-inch capacitive touch display and a physical keyboard underneath. This phone is aimed at the Android users who like a touchscreen for navigating phone menus and playing games, but want a physical keyboard when it comes to texting and sending e-mails. The smartphone runs a 800 MHz processor and has a 1500 mAh battery.
The smartphones has a 3.2 megapixel camera on the back that also records video, and features integrated Wi-Fi with hotspot functionality. The phone supports the Cricket Wireless 3G mobile network and has 4 GB of storage via a microSD card. Apparently, 3 GB of storage capacity is intended for Muve Music.
The smartphone is available right now on the wireless network for $139.99. The Ascend Q will operate on the Cricket Wireless unlimited talk, text, and data plan at $55 a month. The phone also supports unlimited talk, text, and data plus music plan at $65 a month.