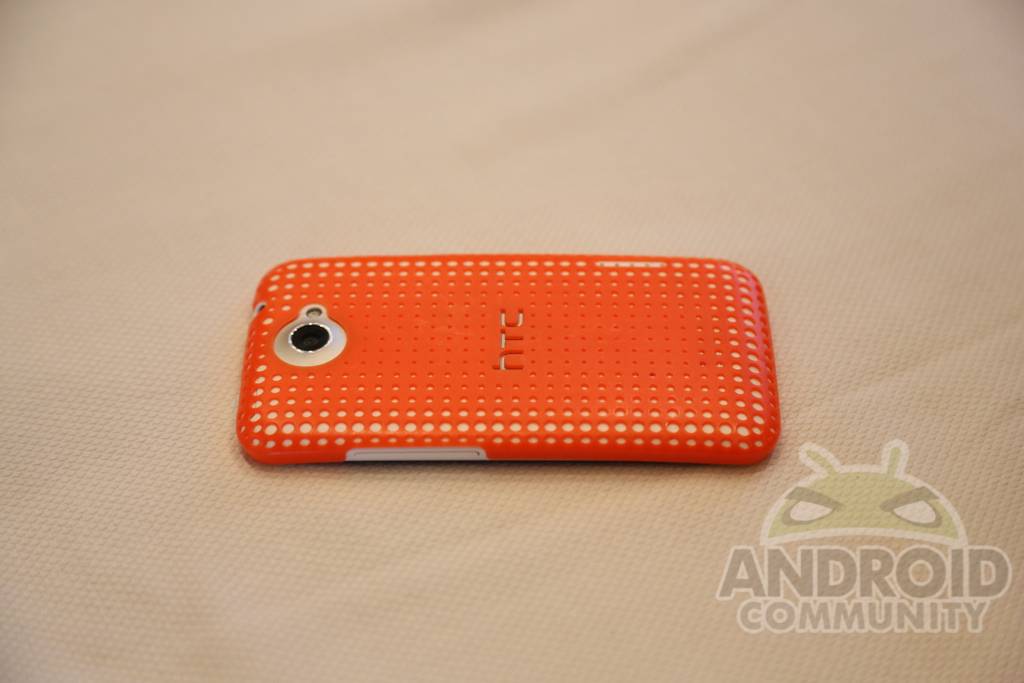 HTC has some impressive phones in their new HTC One X and One S, we all know that already. With a beautiful sleek design and awesome materials to make them durable yet slim and strong, why cover them up with an ugly bulky case? HTC's introduced some brand new One X cases today in Seattle and we were able to get a quick hands-on.
Now the idea and philosophy behind these is to not cover up the beauty and sleek design of the One series — and we'd have to agree with that idea. Why buy an ugly thick case when HTC themselves will be selling these minimalistic cases that lets the phones beauty shine through. The gallery below is just one of a few designs HTC has planned, and they'll come in Orange, Blue, Black, and White from what we've heard.
The term minimalistic comes to mind with these cases, especially after seeing the picture above. It neatly and securely wraps around the phone without being intrusive to the user. While the orange is extremely visible and a pretty drastic change you can still see the beauty peeking out through the holes, which also keep the case extremely lightweight.
We have no names, pricing, or availability at this time but we should be hearing more details soon. Hopefully these will be available in the next few weeks as the X gets ready to land on AT&T May 6th. Check out the blue design from the gallery below too.
Thoughts on these new cases from HTC?