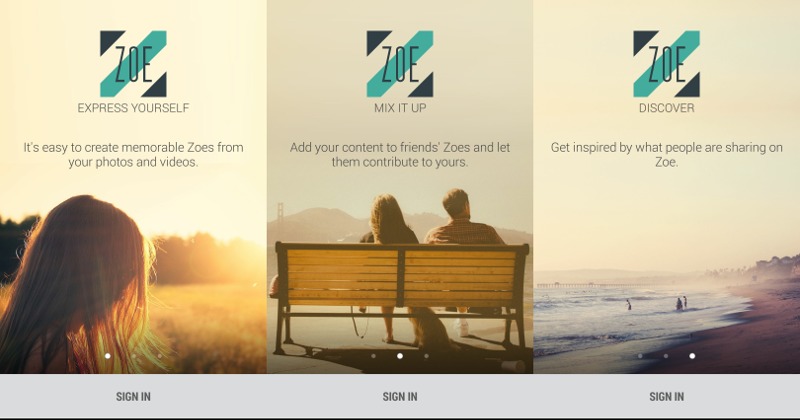 As it continues to struggle in the smartphone market, not having the power to overcome leaders like Samsung and Apple, HTC tries to turn to another business channel as they launch their new business unit, HTC Creative Labs. The first product from this new venture will be launched later this week. It's a short video app called Zoe and while it looks promising, it would be competing in an already crowded video app market.
HTC Creative Labs is made up of around 260 engineers and designers from different HTC offices from Seattle (where they are based) to San Francisco and Taipei. The purpose is to focus on software development not just for HTC smartphones but for other Android devices as well, like for competitors Samsung, LG, Sony, etc. This is already a "third act' for the Taiwanese OEM, according to Creative Labs head Drew Bamford. They started out in creating hardware for Compaq and Palm until they eventually shifted to manufacturing phones in 2006.
The first product from the software group is the short video app called Zoe. It has already been in existence for the past couple of years, but only for HTC devices. This time around, it will be ready for other Android-powered gadgets. The idea is to choose up to 16 pictures or video clips from your phone, choose a theme and the background music and then it will create a 30-second video from all of these media. Your friends can also collaborate on the videos by adding their own images or videos or remixing the videos of other users.
HTC Zoe on One M8
However, it is not that simple to make a breakthrough in this market, as Instagram and Vine are only the big-time success stories so far. There are a lot of other apps which are aiming to take a piece of the pie, and Zoe would have to be more outstanding in order to make a name for itself. More than making a profit, HTC is looking at Zoe to also become a social media hub where people will share and discover videos created from the app. But the beta software right now still has lot of limitations, like not being able to choose the order of the images and videos in the clip. It also has limited granular control as well as requiring higher specs for it to work. So let's wait and see what else HTC Creative Labs can come up with.
SOURCE: Re/Code
VIA: SlashGear