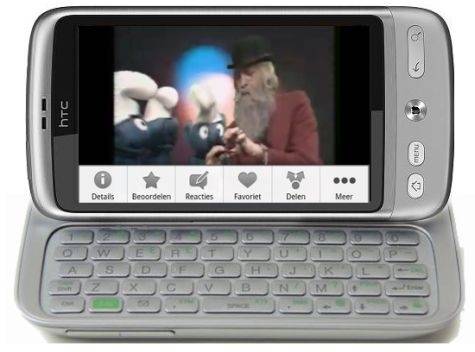 There's no doubt that the HTC high-end devices out there are lacking one thing or another, but for most, that thing would be a physical keyboard. While HTC has done a bang-up job of making their software version easily accessible and fun to use, there's just something about being able to feel keys give way under your touch. Apparently HTC has been listening, because sure enough, it looks like they may have something in the works to make everyone happy.
Thanks to the company's website, some crafty people were able to find mention of the HTC Vision (along with the HTC LED and HTC Glacier), which, according to the lucky folks, features a profile that is very similar to the current generation HTC Desire. Except with a physical keyboard.
Now, if they are the same, then we'd see a 3.7-inch AMOLED capacitive touchscreen, a 1 GHz Snapdragon processor under the hood, HTC's Sense User Interface (that's pretty much a given at this point), and Android 2.1 (probably). On the back, they'd probably have a camera anywhere between 5MP and 8MP, but might surprise us all. We do have to say that Android 2.2 is far more likely. If the HTC Vision (which is an internal code name) does exist, then it probably won't come out for a few months. Perfect timing to launch Android 2.2, if you ask us.
[via SlashGear]