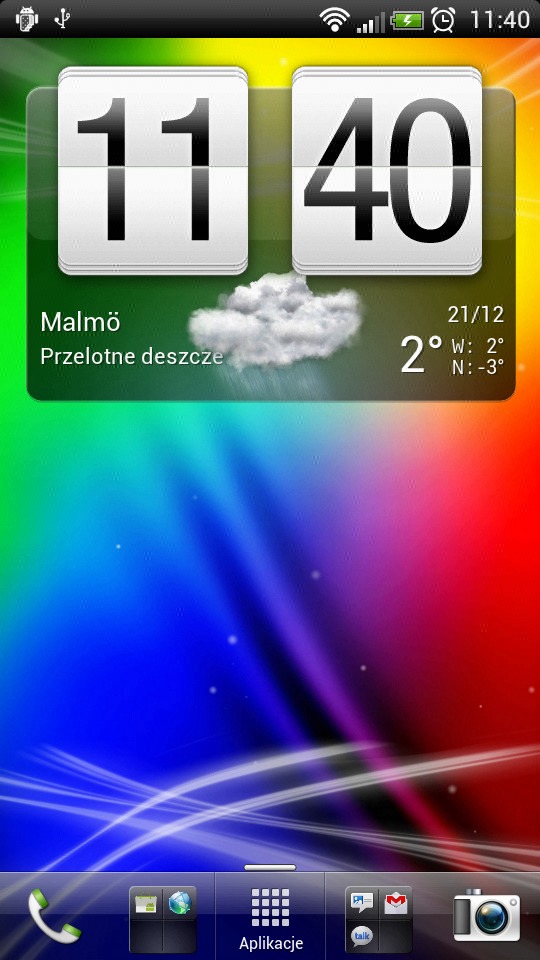 While developers have been going crazy porting and working on ROM's for all devices to get a taste of Android 4.0 Ice Cream Sandwich today we have something even better. This appears to be a full Android 4.0 ROM for the Sensation XE that was leaked to the public. Developers have already ported this to the regular HTC Sensation and it seems to be working great. This also gives us our first glace at what to expect with HTC's Sense UI on Ice Cream Sandwich — more of the same sadly.
This ROM comes to us courtesy of XDA Developers and has already become hugely popular in just a few short hours since being released earlier today. Based from the leaked Android 4.0.1 build for the Sensation XE it currently has HTC Sense UI 3.5 but we may see 4.0 from HTC at release. The changes being seen could very well change once final but for now it's a good start — for those that like Sense of course. I personally love my Vanilla whether it's Gingerbread, Honeycomb, or Ice Cream Sandwich but that's just me.
Being an early leak there are a few bugs and users cant set wallpaper from settings, battery life is quite terrible (although tips are available on the first post) and that is all currently being listed but I'm sure there are a few more bugs somewhere. At first glance nothing really looks different. I personally love the visual changes with ICS so I'm a little sad to see them staying so similar here. You'll notice this does feature Face Unlock, the new ICS font, menu, and more but either way Sense is still Sense.
If getting some semi-official ICS on your Sensation is of any interest make sure you follow all the directions provided by the developers at XDA and proceed with caution. This being an extremely early leak, and for the XE makes the possibility for issues bigger than usual. Many comments are saying it works great so give it a run and let us know what you think.
[device id=60]