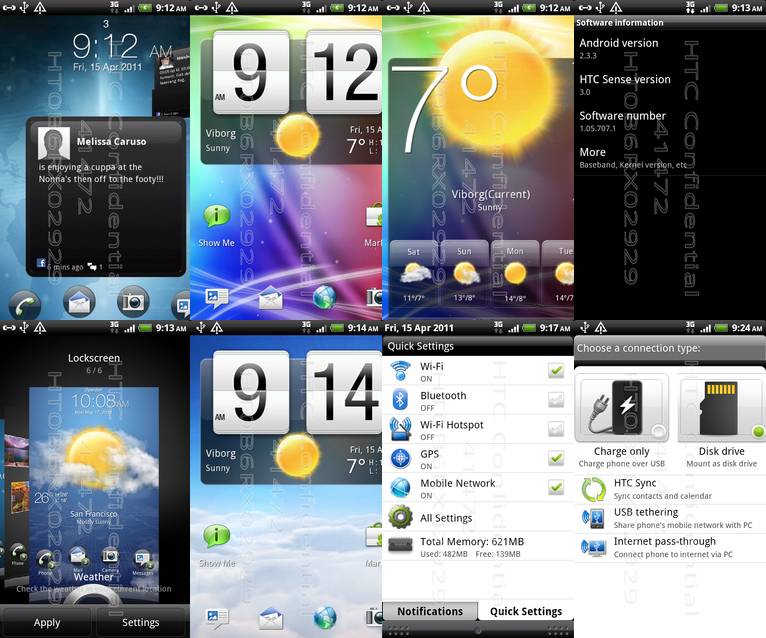 The gang at XDA has done it again, this time, "CapyChimp" has managed to port the HTC Pyramid Rom to the HTC Desire HD … and it only took 24 hours. Now granted, with such a slap dash effort to get it ported and out, there's some more work to be done. A LOT of work, in order to iron out the bugs. But it does give users a chance to poke around the neighborhood some. Let's take a look …
The ROM is running the latest Sense 3.0 UI, which CapyChimp has made available so that users can check out several 3D features. But not much else is working … yet. You can't work either camera or camcorder app, nor sound effects on music. Image sizes are also distorted. But hey, it's only been a day! CapyChimp also says that since the ROM will take up most of the on-board memory, users will have to store any apps on their external memory cards and then "symlinked" to system.
If Desire HD users want to give it a whirl, they can download the ROM here. HOWEVER, CapyChimp advises to backup and wipe completely. And also keep in mind that this will likely void your warranty. It'll be interesting to see this one move along as more features are unlocked. Way to go Capy!
[via XDA Developers]