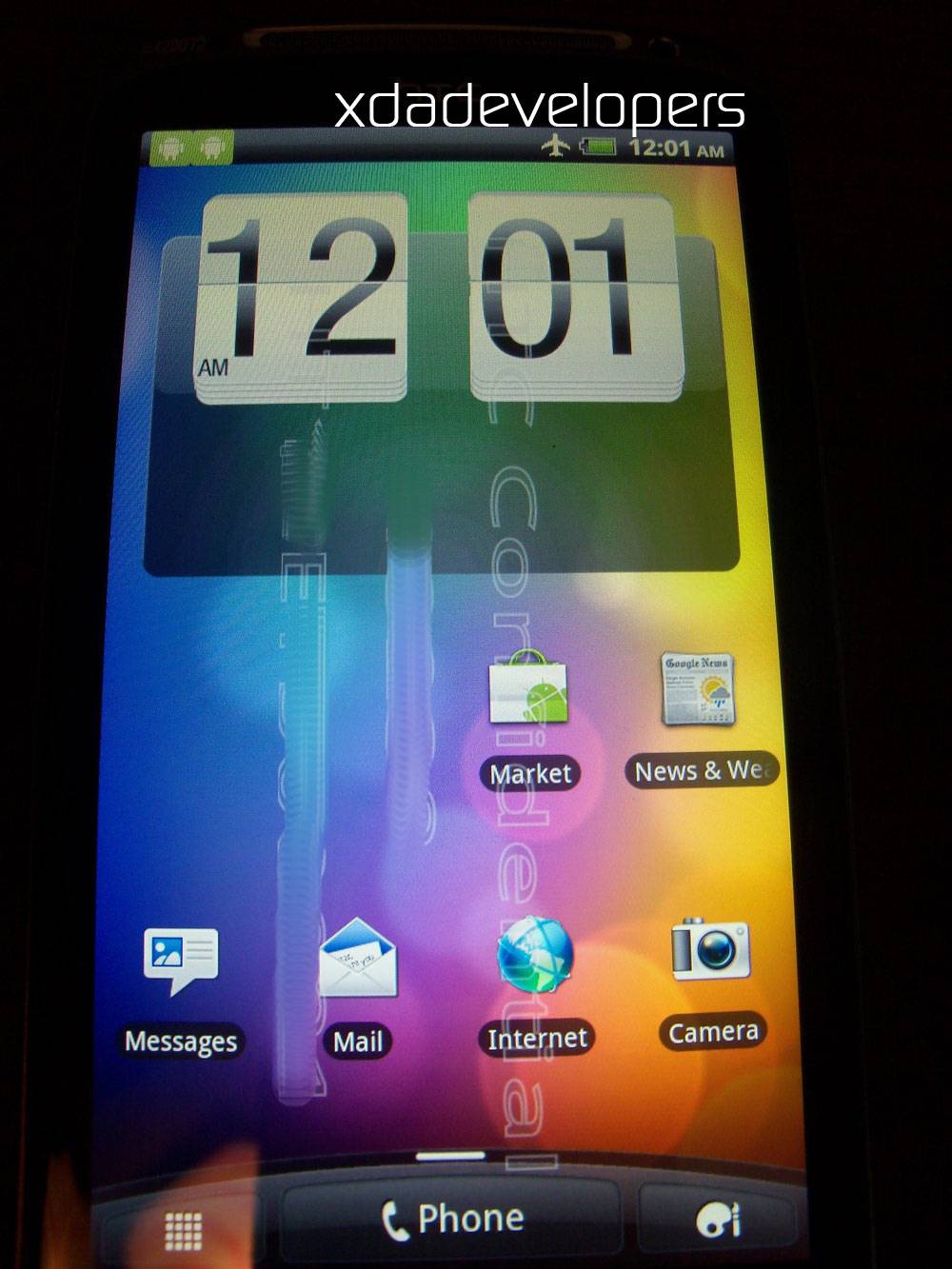 Someone's been quite fortunate to have been sent some HTC confidential photos of what appears to be HTC's next flagship phone, the HTC Pyramid. This phone is currently said to be a dual-core 1.2Ghz processor toting machine with 768MB of RAM, a 4.3 inch QHD resolution display, an 8 megapixel camera on the back, and a VGA webcam on the front. This is a very similar phone to what we've been seeing on the HTC EVO 3D – save for the 3D aspect, of course.
Some other details we can clean from these photos are that this phone has a sort of unibody backing, slightly different from what we've seen on very recent HTC handsets, connects along Wifi 802.11 b/g/n, and works with the new HTC Sense version 3.0. It appease to have a slightly different look than the Sense we're used to, though it does run the same Android 2.3.2 we've been seeing on soon-to-release Android phones rolling out with Gingerbread.
Have a look below and above at the photos released via XDA and let us know if this seems like a phone you'd be interested in in the near future – also, which carrier would you like to see it on? Is it a stiff competitor in your mind for the HTC ThunderBolt? No kickstand!
[via XDA]