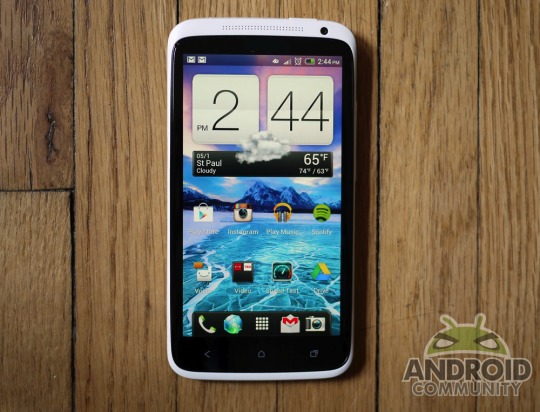 If you're a proud owner of the HTC One X in Canada we have some good news today in the form of some Jelly Beans. After Rogers started pushing out the update earlier this month it's been confirmed that TELUS customers are getting the same treat. Android 4.1 Jelly Bean is rolling out now for the HTC One X on TELUS. Now we're just wondering about AT&T stateside.
Confirmed earlier this week from the official @HTCCanada Twitter page, you can expect the update to arrive any minute now if you haven't received it already. The updates started arriving a few nights ago on users handsets and we've heard multiple reports backing up the claims.
Android 4.1 Jelly Bean brings a lot of new enhancements and features, as we're sure many of you are already aware. If not, Jelly Bean brings a faster and smoother UI with Google's project butter, as well as the highly popular Google Now voice features we all love here at Android Community.
The Android 4.1 Jelly Bean update for the TELUS HTC One X should be hitting handsets as we speak, and will be arriving over the air. As usual, users can manually head into settings and check for updates if you'd rather not wait for it to arrive over the air. We're hearing battery life is seeing a noticeable improvement as well. Balls in your court AT&T. Lets do this!
[device id=2318]