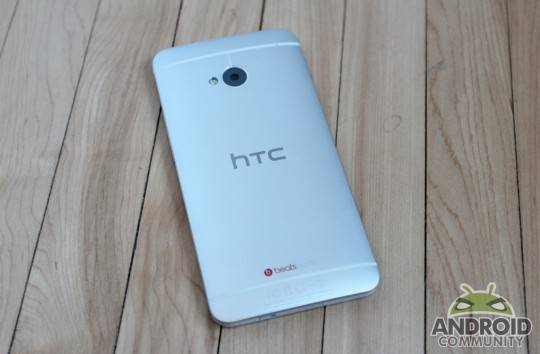 A little rumor has surfaced this Monday afternoon regarding the folks from HTC building and releasing another One smartphone, only this one will sport an 8-core processor. We know the quad-core model is fast, and the quad-core HTC One Max will be too, but I'm sure plenty of you would be interested in an Octa-core model of the flagship smartphone.
According to GSMArena, that's exactly what HTC has in store. An 8-core version of their HTC One. However, we're pretty sure this is just a rumor, and is accompanied with a fake screenshot showing "octa-core" under CPU in the about phone section.
While there is a chance this could be legit and HTC is indeed working on such a device, it certainly won't be called the HTC One when they release it. The rumor states it will be the exact same aluminum 4.7-inch HTC One, only with an 8-core chip under the hood. We know HTC has quite the partnership with Qualcomm, who's confirmed they don't have any 8-core chips coming this year. So who would HTC use? Samsung? MediaTek? Doubtful.
The image above is the "leaked" screenshot revealing the octa-core aspirations. As a reminder a quick little 15 second build.prop edit could give similar results. So we should all take this rumor with a large grain of salt for now.
This could be extremely early details about an upcoming flagship HTC device for next year with a new Snapdragon 8-core processor, but that's extremely doubtful. We're just sharing the details, but doubt any of it is accurate. What do you guys think?