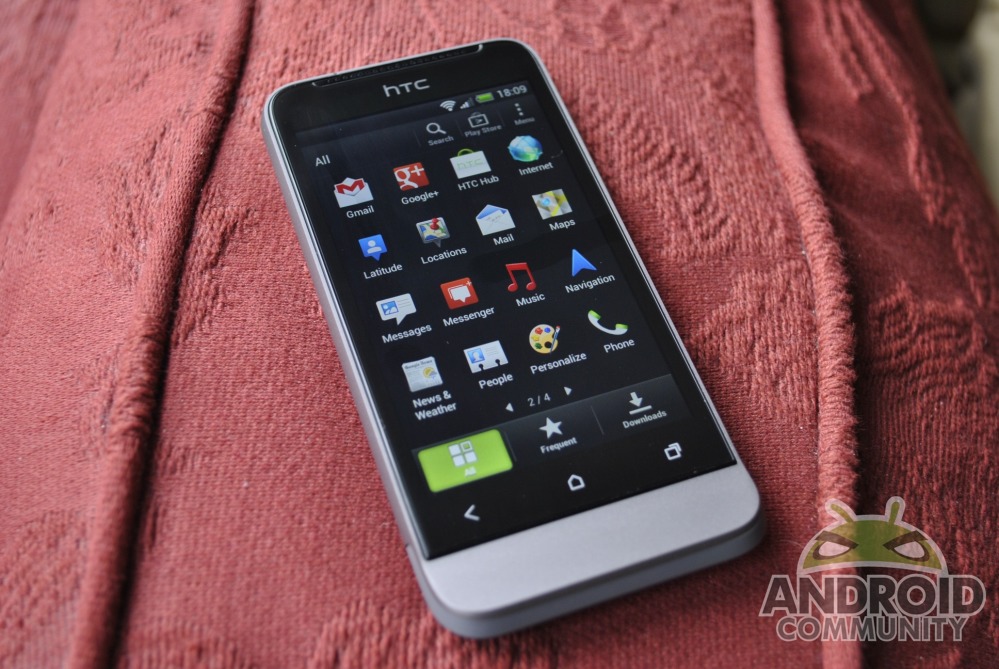 The One X and One S get all the headlines, but let's not forget about the junior member of HTC's new family, the One V. The "budget" phone has yet to see a subsidized release alongside its more expensive brothers in the UK, but a new listing at Carphone Warehouse indicates that the One V will be available starting the week of April 23rd. The online retailer is selling the phone on-contract for O2, Vodafone and Orange, with on-contract tariffs starting as low as £20.50. At present there's no price for an unlocked phone, but elsewhere it's going for about £200 before taxes.
The One X and One S, phones with much more powerful and expensive internals, can already be had on-contract by all major UK cellular providers. In general the One S stars around the £35 mark while the One X goes for £45. Monthly prices increase as plans and commitments decrease. As a budget phone in relative terms, the One V is an attractive proposition, as we've seen in our hands on. While not a speed demon or media machine by any means,  it's about equal to high-end Android phones from mid-2010.
The One V gets a single-core 1Ghz processor paired to 512MB of RAM, a 5MP camera and 4GB of storage space. Despite these seemingly low specs, it still runs Ice Cream Sandwich and version 4.0 of HTC's Sense skin. The 3.7-inch LCD screen runs at 800×480, and despite a lower-market focus the phone gets the metal housing (complete with Hero-style "chin")  and Beats audio of the other One phones. If 4GB isn't enough for you, take heart: the One V is the only member of the One family that gets a MicroSD card slot. Currently the One V is tentatively slated to come to regional networks US Cellular, Virgin Mobile and MetroPCS in the United States, but there's been no date set.
[device id=2336]
[via SlashGear]