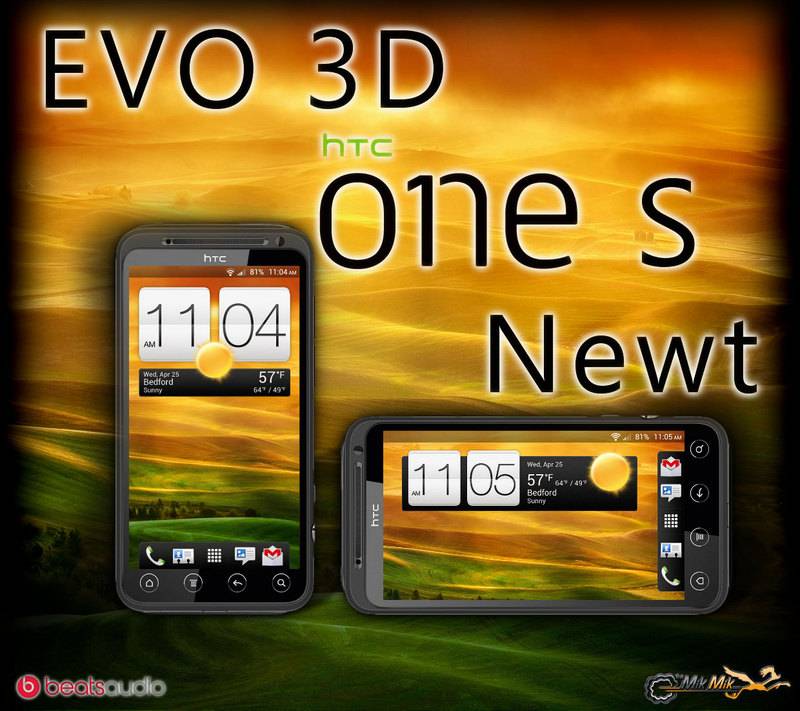 The HTC One S is a hot phone, but for those rocking the HTC EVO 3D you can now get a stable version of Android 4.0.3 Ice Cream Sandwich and the latest Sense UI 4.0 along with Beats audio integration for your 3D. This was first released back in March as a alpha build and wasn't very stable, but today its earned new life and is coming along great.
According to XDA-Developers this ROM for the EVO 3D is "closer to perfection" and will bring new life to the EVO 3D. Thanks to the developer newtoroot he's fixed multiple bugs, brought Sense UI 4.0 to the EVO 3D and released it last night for everyone to enjoy. The official update for the 3D is anyone's guess at this point, and will be coming with Sense 3.6 and not 4.0 so this is a great way to get the latest software from both Google and HTC.
His ROM is based off of the HTC One S and seems completely stable. It's rooted, WiFi and Data work, and he's even added the HTC lockscreen, or the stock Android 4.0 lockscreen for those who want it. Although it appears to be almost a completely functional build it does have a few issues hence the "beta" tag. Both of the cameras still don't work, and users can't use Bluetooth but things are coming along quick and those should be fixed shortly.
If you've been wanting to try out ICS, or would like to give this port a try on your own EVO 3D head to this XDA thread for all the details and proceed at your own risk.
[device id=146]