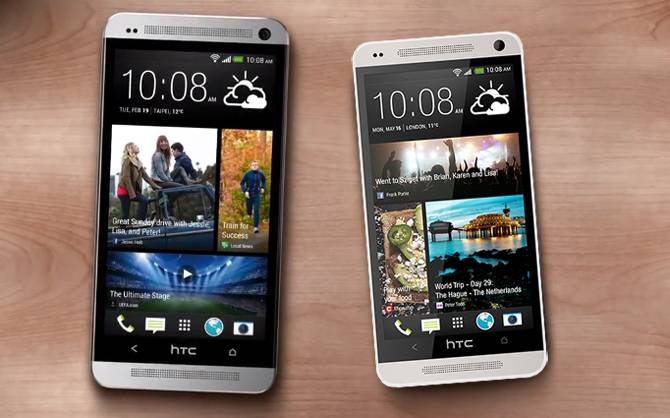 With all the hype of the HTC One Mini, and its capability (being an absolute miniature of the One in almost every way outside of display size), AT&T seemingly couldn't wait to get their hands on it to start selling it up to consumers. The new device, expected in August, will be a great addition to a growing line of 4G LTE capable phones, that AT&T can most certainly utilize.
Most recently, we discussed the HTC One Mini, and tried to disclose some details about it. Just to recap, it's speculated to run a 720P screen and more than likely does not carry a IR blaster like its bigger brother. It's basically (visually) the same, and likely runs on a 1.4GHZ dual-core Processor.
AT&T has reportedly pounced on this little bundle of joy, as well as pouncing on the tablet version of the One, right now codenamed "T6". The coolest part about all the news is that with the ever growing expansion of 4G LTE, you'll be able to have your cake and eat it too (HTC One Mini and great mobile network speed).
Although the Mini is expected to arrive in August, we're not quite sure if that will coincide with its launch at AT&T or not. It is probably in AT&T's best interest to be the first on the roll to get it and distribute it. When it does, we'll be here to check it out.
SOURCE: Phone Arena