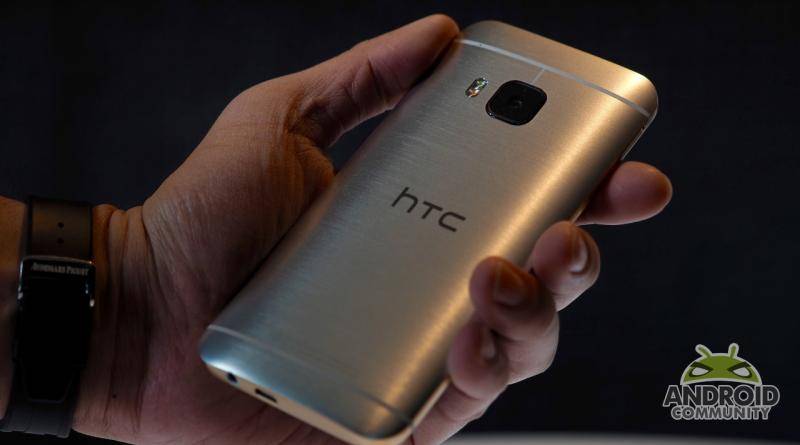 The HTC One M9 is finally here at MWC 2015 and, depending on your particularly focus on smartphones, you may be tickled pink or disappointed. HTC's 2015 flagship bears a very familiar visage that could easily be mistaken for last year's model at first glance. The hardware inside is evolutionary in some places, disappointing in others. The software that runs on top can also be argued to be rather gimmicky. All these, however, aren't all that bad and are quite necessary for the manufacturer to establish a design that is "unmistakably HTC".
Yes, the HTC One M9 bears some resemblance to the One M8 and the One (M7) before it, but that doesn't mean the company has not poured over the design. In fact, it is in the details that will really set this smarpthone apart and project it as one with a rather luxurious identity. Aside from cutting down on the number of parts, HTC claims to employ the mobile world's first "dual finish" process that is mostly used in making premium watches. This attention, nay obsession, to detail is perhaps what endears HTC's flagships to those with a penchant for design. The One M9 will be offered in dual tones, one with silver on gold, another with gunmetal of two different finishes, and lastly, one with gold on gold. This requires a dual anodization process where case, still CNC carved, is dipped twice, once per color.
The iteration over the design extends beyond the visual and into the physical. The power button, for example, is relocated to the side of the body, removing the need to reach out to the top to lock or unlock the phone. The front bezel is now claimed to be just one bezel and, as expected, is thinner and smaller than its predecessor. The volume buttons now come as separate buttons. The edges and the rear now give off a more "textured" feel, improving the grip that has been one of the biggest complaints users had with HTC's smooth and slippery devices. These are the fine details that HTC fans will most likely appreciate when it comes to perfecting a well-loved design.
Deep inside, the One M9 offers a mixed bag of treats. You have, unsurprisingly, the Qualcomm Snapdragon 810 running the whole show, delivering eight cores of 64-bit power to the device. Memory is at 3 GB, which still remains the highest capacity despite the new CPU architecture. The display, however, might disappoint many hoping that HTC would be jumping on the hi-res wagon. Yes, the One M9's 5-inch screen is still only a 1080p one. What is mighty impressive though, as far as the specsheet is concerned, is the smartphone's support for up to 21 LTE bands. That's thrice what the One M8 supported and definitely a lot more than others in the market. It supports Cat 9 LTE where the network is available but the normal operation is Cat 6 with Carrier Aggregation and VoLTE.
The smartphone's battery is a larger 2,840 mAh. It offers no wireless charging opportunities because of its mostly metal build, which might be fine for some. HTC opted to adopt Qualcomm's QuickCharge 2.0 feature instead but, rather strangely, requires you to buy a separate compatible charger for that.
Mobile photography lovers might similarly have mixed feelings as well. Although HTC hasn't yet completely given up on its UltraPixel spiel, it has relocated that sensor to the front, which comes with an f/2.0, 26.8 mm lens. The back camera now sports a high 20 megapixel BSI sensor with a sapphire cover lens. There's a catch, though. The aperture is a rather small f/2.2, and some might have appreciated a better f-stop in exchange for slightly lower megapixel counts. That said, HTC wants to assure users that it is the best combination. To prove that point, it will push an update in April that will add a "Pro" feature to the camera software, allowing users to take a shot in both JPG and RAW formats, though only the JPG version can be edited on the smartphone. That rear camera, though, has no optical image stabilization, making it still a strange beast to consider.
An the audio front, the smartphone of course still has its BoomSound speakers, but this time around, the audio experience has been amplified by Dolby Audio Surround. Although you are unlikely to experience that fully in a loud speaker scenario, HTC is bundling earphones that have been tuned to that. Technically, they're the same One M8 pair, just customized for Dolby. A hybrid dual-driver headset will also be available as an optional accessory for an even better sound.
Continuing its incremental steps to perfection, HTC isn't going overboard with drastic changes in the Sense 7 custom skin, though there are definitely new ones worth looking at. Of course, it is capitalizing again on Blinkfeed, which HTC claims to have an astounding 16 million users. Instead of just delivering news or social updates, the app will now also deliver suggestions, like where to eat. These bits of context-based info will come through partnerships with the likes of Yelp, Foursquare, Dinning, etc. Sense 7 also extends theming to cover more than just wallpapers but also colors. And to make theming even easier, HTC will be launching a web-based tool that will let users upload a photo and it will automatically create a harmonious theme that would match it. Another new feature is the addition of some smart, location-based recommendations to the launcher itself. A widget, which can be removed by the user, will display and suggest apps depending on your location or habits, like those for work surfacing when, well, you're at work.
The HTC One M9 is certainly an ambiguous contender in this year's smartphone race. On the one hand, you'll love its luxurious look, the attention to detail, and the familiar design, complemented by improvements in corner cases and rock solid hardware specs. On the other hand, HTC seems to have made some rather puzzling decisions, though not all of them will necessarily detract from the smartphone's appeal. All in all, the One M9 looks, sounds, and feels like a winner, but, as with the One M8 before, some will be left undecided whether to upgrade their One M8 or not.