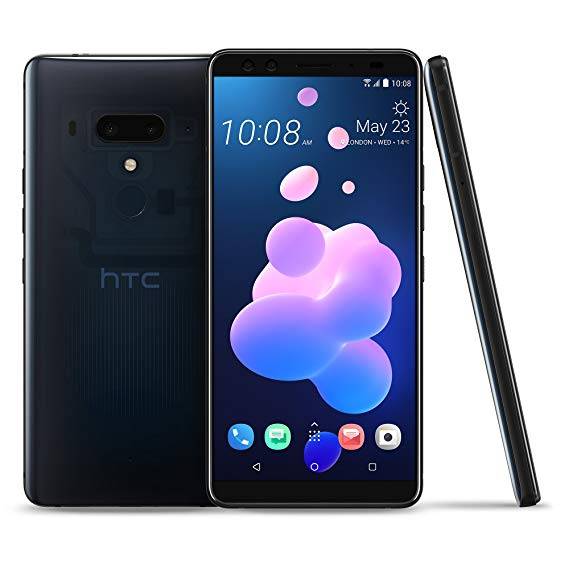 HTC may already be lagging behind all the big brands like Samsung and LG, and even more so, Chinese brands like Huawei and Xiaomi but that doesn't mean they're giving up the fight. But if you're expecting that they will be releasing their upcoming flagship device, which will probably be the U13, by spring of next year, it looks like that will not happen. Instead, we may be getting "something else" that they hope will rescue and restart all their plans for their mobile division.
There have been some rumors floating around about HTC's upcoming new smartphone, like it will have a full-screen display that will hopefully be notch-less, Virtual Reality and Augmented Reality integration so users can also buy the HTC Vive, a faster chipset with the Snapdragon 8150, and of course, the evolution of their buttonless design language that they introduced with the HTC U12+.
However, if you were hoping for a flagship announcement for spring of 2019, then you will most likely be disappointed. Sources are saying that the U13 will not be announced or released at that time. Instead, we'll probably see a mid-range device from the Taiwanese OEM. They are also hinting at "something else" that may be announced early in 2019 but as to what that is, there seems to be no clue at all.
There is still some doubt as to whether HTC can compete with the Samsungs and the Huaweis of the world. One strategy that they may be following is that instead of trying to be up there with the "big boys", they will instead concentrate on their current fanbase (yes, they still have fans) and figure out what new things will make them stay with the brand instead of switching.
The good thing is that there seems to not be so much pressure on them to introduce the next big thing for smartphones so they may have a little more leeway with experimenting and figuring out what their users want. Let's wait for their first announcement for 2019 which may happen at the end of February at the Mobile World Congress in Barcelona.
VIA: Phandroid