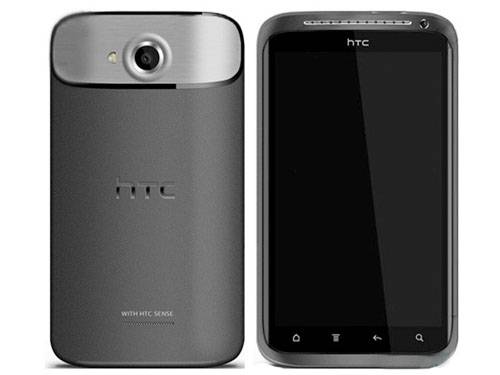 HTC doesn't look so hot at the moment, at least from a financial point of view. But that doesn't mean they're resting on their laurels. The Taiwanese manufacturer announced a new department, code-named "Studio", which will report directly to CEO Peter Chou. The Studio division (which probably isn't its final name) will be compromised of leading designers and engineers, with the purpose of overcoming some of the company's identified shortcomings in its 2011 devices.
Two design aspects in particular that they identified as needing revision are thinness of phones' profiles and the relationship between LTE connections and battery drain. Anyone who's owned an HTC ThunderBolt can identify with these problems, and its successors the Rezound and Vivid aren't all that much better. All this is compounded by smaller and for the most part better phones from HTC's primary competitors: the Samsung Galaxy S II LTE (AKA the Skyrocket on AT&T) and the Motorola DROID RAZR. HTC's obviously working fast, as the much-leaked HTC Ville headed to Mobile World Congress is already shaping up to be a thin, powerful phone.
Also of note in their conference call was a hint towards a more "open-minded" attitude when it comes to selecting components. The HTC representative specifically mentioned CPUs in this context. Considering the Ville's supposed launch partner, the HTC Edge, that makes a lot of sense: the Edge will probably be the first smartphone to use an Nvidia Tegra 3 processor, as opposed to HTC's usual Qualcomm SoC's. Both devices are expected to make an appearance at HTC's pre-Mobile World Congress event in late February.
[via Unwired View]