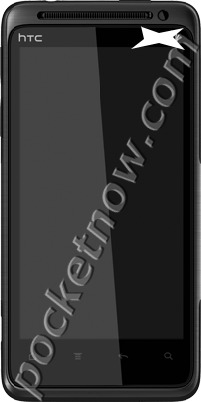 The HTC Hero was the first Android device bearing Sense to hit US shores. The HTC Kingdom has been a rumored device for awhile now, but we don't have much info about it. Today that has changed, as the Kingdom has received DLNA certification, as the successor to the Hero, the HTC Hero 4G.
The Hero 4G will be running Gingerbread 2.3.3 with Sense (presumably 3.0 like the EVO 3D). Inside the sleek looking device is 1.2 GHz processor (there seem to be mixed signals over the number of cores) 768 MB of RAM, and 5MP and 1.3MP rear and front cameras respectively. All of this is said to be packed under a 4″ qHD display.
If the processor is dual-core, this could prove to be hero phone material (get it, Hero phone!). While slightly smaller, it bears some resemblance to a CDMA/WiMax Sensation. The Hero 4G will have to compete with the likes of the EVO 3D. However, for those who don't care about 3D in their Android this could be a welcome alternative. If it does turn up being a single core processor though, it will have been a long time coming for a mid level phone.
[via Android Guys]