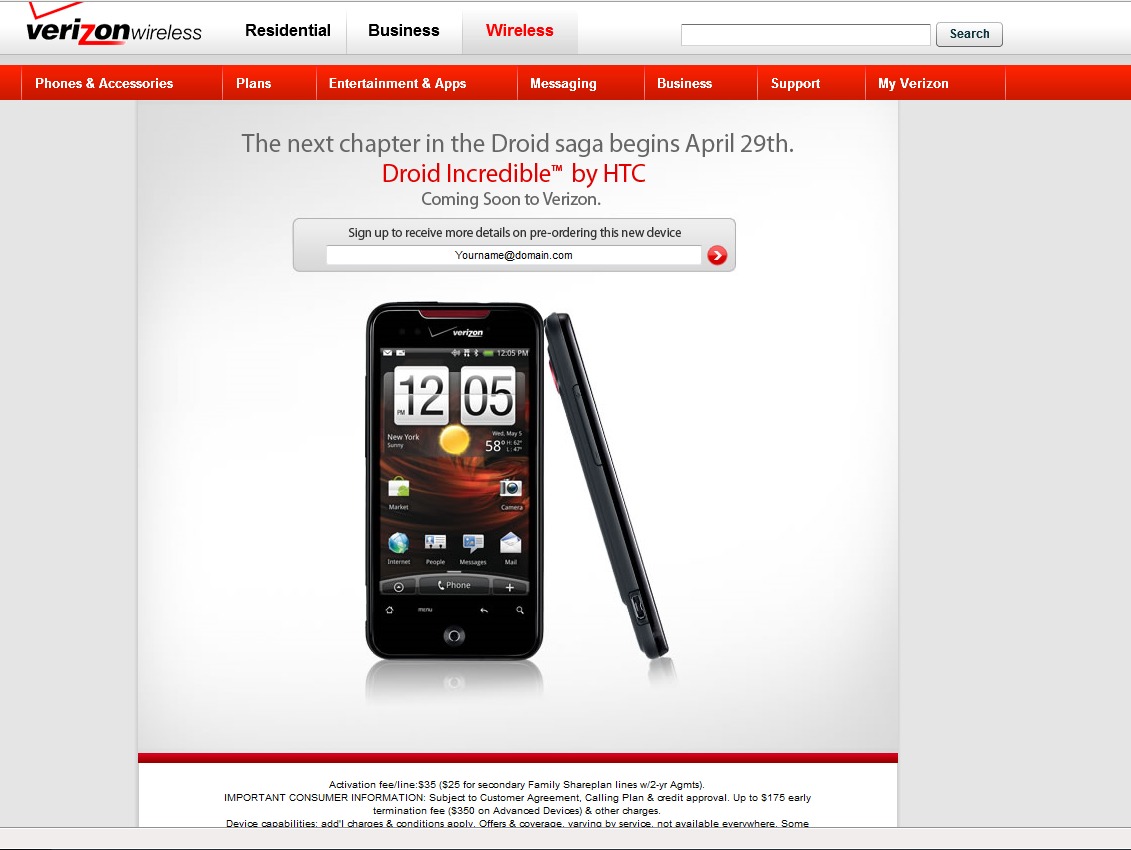 Since the release of the G1, highly anticipated Android has been given their own space full of information and teasery, that's right, teasery. The HTC Incredible now has a coming soon site, but unlike its predecessors, there not much information on this site and you can forget about an emulator, for now.
Head over to the site and enter your email for updates from Verizon on this device. Pricing is not listed or a released date isn't on the site. The only bit of information to be found is in the fine print on the page which reads:
Activation fee/line:$35 ($25 for secondary Family Shareplan lines w/2-yr Agmts).
IMPORTANT CONSUMER INFORMATION: Subject to Customer Agreement, Calling Plan & credit approval. Up to $175 early termination fee ($350 on Advanced Devices) & other charges.
Device capabilities: add'l charges & conditions apply. Offers & coverage, varying by service, not available everywhere. Some applications not available at this time.

By submitting the form, I agree that Verizon Wireless may contact me via email about the information I've selected above. I also agree that I am at least 13 years of age.
[via Verizon}