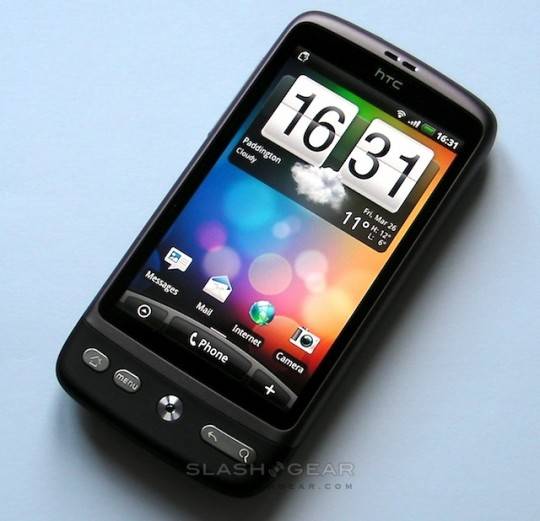 The Droid Incredible is still one of Verizon Wireless' most hotly desired devices, and despite the fact the handset is still on back-order, people are still buying them. One of the reasons for that, other than the 1GHz Snapdragon processor under the hood and Android 2.1 with HTC's Sense UI, is the fact that it features a 3.7-inch AMOLED capacitive touchscreen display. We just got a tip that suggests that's not the case anymore.
We all know why the Incredible isn't in a lot more people's hands, or still flying off shelves: the display. Samsung has reportedly been having trouble supplying HTC with the necessary equipment to outfit their Incredible device (pun slightly intended) with the AMOLED display. But, ironically enough, they haven't been having any trouble with their own devices, even the ones that feature Super AMOLED displays.
According to OLED Display, Samsung Mobile Display cannot supply enough displays for their AMOLED-equipped devices. So, Google's left with only one choice, it seems: Switch over to Super TFT LCD, which is produced by Sony. This is forcing HTC and Google to replace the displays in future HTC Desire and HTC Incredible handsets, due to the short supply. But, the big question is: what is Super TFT LCD? Well, you've actually heard of it before, because it has a nickname that's come up recently in the news (after the announcement of a certain tablet). Super TFT LCD's nickname is IPS. Which, yes, became "famous" thanks to Apple's iPad tablet. It provides a wide viewing angle, and provides very clear images — even if the colors aren't as "distinguished" when compared to an AMOLED display.
Simply put, Samsung needs their factories putting out AMOLED and Super AMOLED displays for their own devices, like the Samsung Galaxy S/Captivate/Vibrant, or the Samsung Wave (all of which feature the latter, not the former). So, it seems that everyone else that uses the same technology is getting the shaft. Of course, this could just be a rumor amongst rumors, and here in the near future production could get kick started again. If this is indeed true, though, well — future Incredible owners may not be the happiest campers in the woods.
[Update] All right, ladies and gentlemen. We've just heard directly from HTC, and sure enough, it sounds like things are definitely changing. However, everything isn't as bad as we had initially heard. HTC has plans to keep using the AMOLED technology from Samsung, but they are also going to use Sony's Super TFT LCD displays as well. According to HTC, there is no discernible difference between the displays from Sony and Samsung, and they are expecting the differences to slide under the radar.
But, they obviously need to tell customers about the difference. Unfortunately, there's no word on how they plan on doing this, as the details haven't been quite worked out yet. And considering that the HTC Incredible is still pushed back until the end of July at this point, they obviously still have some time to work out the kinks (at least, when it comes to the Incredible here in the States — the Desire across the pond is another story entirely).
As of right now, HTC says that they've got a working demo of the screen in progress. And, with that in mind, we are just waiting for HTC to get us some hands-on time with the new screen. As soon as that happens, we'll be sure to let everyone in on our thoughts of the new display, especially how it compares to the previous versions.
[via OLED Display; thanks Erik — and thank you HTC!]