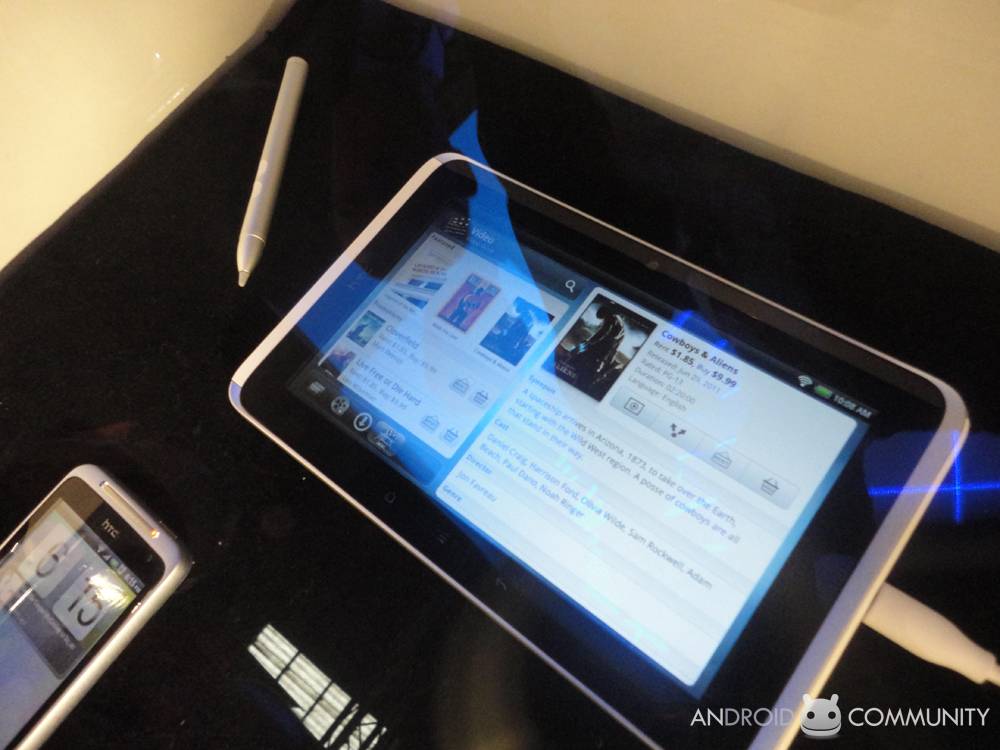 All of you looking forward to the lovely bright and cool HTC Flyer Android tablet coming soon to a single hand near you can rejoice and be happy, Clove in the UK is currently taking pre-orders. They note that the device will be "landing" mid-April, but that they don't yet have a final price. Because of this, they note that prices will be adjusted before the devices are shipped out to those who ordered them early. This is the first tablet to be released by HTC, and it's essentially made for writing on with a stylus. Will it grab gold? We sure as heck hope so, the thing is gorgeous!
Clove is a handy website that also publishes things like comparison articles when they have or will have an item for sale. In their notes on the pros and cons of the HTC Flyer, they say this tablet will be being released with Android 2.4, an operating system they say will essentially be "the Honeycomb operating system that will be used for smartphones." We've heard quite a different story as far as this goes, something along the lines of HTC wanting to get the tablet out the door as fast as possible, and therefor going with Android 2.4, soon to be followed up by Android 3.0 covered by Sense UI.
Inside for sure though you'll be finding a 1.5GHZ processor, a 7-inch screen similar to the Samsung Galaxy Tab or the BlackBerry PlayBook, and it'll have a super cool "Magic Pen" stylus. This, incase you've never encountered such a thing, is essentially a pen that's able to interact with the screen in a way that makes it close enough to the real thing that you'll feel like you're writing on paper. Will this be a resurrection of this functionality, of sorts? We'll let you know when we hold one.
[via Clove]