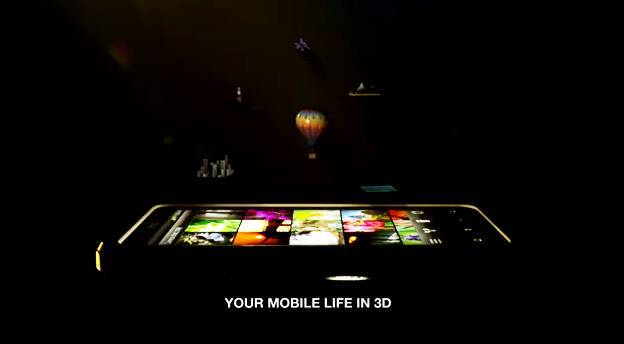 HTC has released it's first commercial ad for the HTC Evo 3D. The ad takes the phone through it's video playback and record paces and features content bursting from the screen into the third dimension. It also mentions the wireless streaming to TV feature of the phone. The slogan … glasses off, 3D on … your mobile life in 3D.
HTC and Sprint announced the Evo 3D at CTIA yesterday in Orlando Florida. It's killer feature is the ability to view 3D content without the need of those geek ridden 3D glasses. Using an autostereoscopic, 4.3-inch qHD display and powered by a dual core 1.25 Ghz Snapdragon processor, the Evo 3D not only allows users to view 3D content, but make it as well. It features twin 5MP rear facing cameras that can shoot 720p HD video at 30 frames per second in 3D.
The Evo 3D runs Android 2.3 (Gingerbread) out of the box with the latest HTC Sense 4.0 overlay. It also enjoys on board apps like Yahoo 3D for uploading 3D content, and Blockbuster 3D, which allows users to purchase and rent both 2D and 3D content, and games as well. Check out our Hands-On here. The HTC Evo 3D will be available through Sprint later this summer.