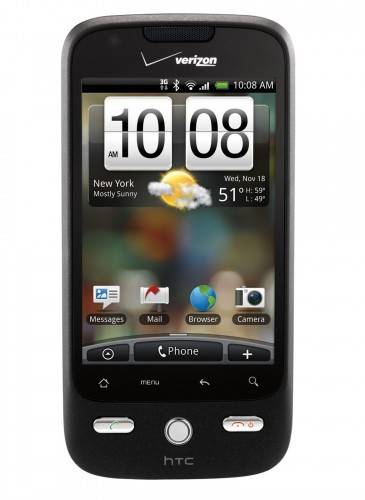 Lets face it, as soon as we learn about the leaked Hero 2.1 Eclair ROM, we knew it was just a matter of time before we could get our hands on the official release. According to InformationWeek, the update to Android 2.0, or 2.1 for at least one version of the Hero, is coming.
According to Verizon Wireless, the HTC Droid Eris will be receiving a significant system update at some point in the fist quarter of 2010. This update will boost the version of Android on the HTC Eris, to at least 2.0. But there are even better news; that the update might possibly be Android 2.1.
We know that Android just had some minor updates to the SDK, and now there's word of Android 2.0 or 2.1 coming to the Eris, so hold on tight, 2010 is just around the corner. Verizon spokesperson Brenda Raney told InformationWeek, "The Droid Eris currently using Android 1.5, can and will be upgraded to newer a Android operating system software in first quarter 2010. The enhancement will allow customers to continue to enjoy the powerful HTC Sense experience while also gaining the additional benefits of Google Maps Navigation." Raney also said that, based on the timing, the Droid Eris will be updated to either Android 2.0 or 2.1.