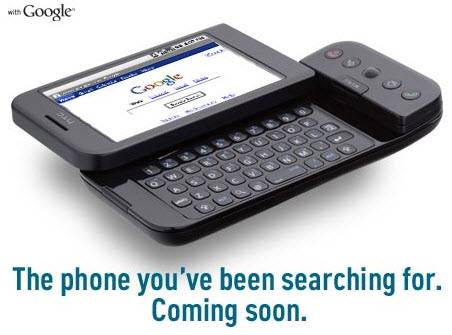 Buyers in Singapore and Australia will soon have the opportunity to pick up their first Android-based smartphone, in the shape of the HTC Dream.  The Dream is sold in several markets by T-Mobile as the G1, and will launch on Singaporean carrier Singtel and Australian carrier Optus with all of the handset's usual features.
That means a 3.2-inch capacitive touchscreen running at 320 x 480 resolution, a five-row QWERTY keyboard plus trackball navigation, 3G and WiFi connectivity, and a 3.2-megapixel autofocus camera.  The Dream will also have access to the Android Market, for third-party software and media downloads, together with one-touch access to Google search, Gmail, YouTube, Google Maps & Calendar.
Availability on either network is yet to be announced, but Optus have revealed their handset pricing and plan details.  The carrier will be charging between AU$3 and AU$51 per month for the Dream, depending on which plan you select; plans range from AU$59 to AU$129 per month, with both 12- and 24-month contracts available.
[via SlashGear]