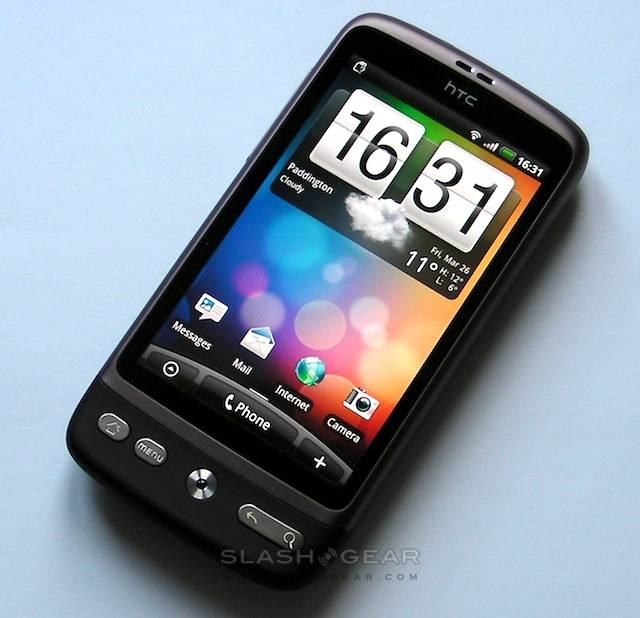 HTC has released the Android 2.3 Gingerbread update for the HTC Desire, though because of limitations of the ROM thanks to HTC's efforts to squeeze it down to suit the storage space the smartphone has, it's being released via the company's developer site rather than as an OTA upgrade. Various HTC apps have been removed – though will be available to download separately – and the official Facebook app has been stripped out and must be re-installed via the Android Market.
In addition, all customizations to the ROM – including anything carriers may have installed or mandated – have been removed, and in fact even the wallpapers (bar the default) have been taken out to save space. HTC warns that some people may lose SMS/MMS functionality after upgrading too, though it sounds like that's because this is a generic ROM and may not have the carrier settings required; those should be readily added back in afterwards.
Still, unlike the streamlined OTA process, installing Gingerbread on the Desire will wipe out all of your existing customizations, messages, emails, apps and other content, so HTC is recommending it for "expert users" and development purposes only. You're also out of luck if you have a Desire from Germany (Deutsch Telekom), North America, South America, South Korea, and Japan, where "concerns raised from our partners" have led to HTC not allowing the update in those regions.
If you're feeling brave, you can download the HTC Desire Android Gingerbread 2.3 ROM from http://developer.htc.com/
[Thanks to everyone who sent this in!]