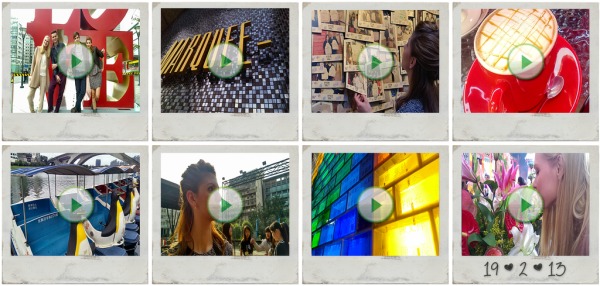 The leaks surrounding the HTC M7 were fast and furious and eventually we saw that name change to the HTC One. We also saw that chatter switch from being leaks and rumors to teasing from HTC. In fact, they have been posting a steady stream of teasers on their official @HTC Twitter account. The most recent teaser image can be seen below.
But before you try and click on those play buttons, that is nothing more than an image. Granted, it appears to be video focused and in fact, if you follow the twitter stream, HTC had followed this image up with a comment and a question that read; "Average length of an online video is 5 minutes. How long do you stick around?"
Given this, we suspect at least part of the announcement event will be focused on shooting video with the One. Another recent teaser can be seen in the next image. This one gives the date of the announcement, which we already knew to be February 19th, and shows a pair of speakers. Similar to the video image and comment, this speaker teaser was followed up with a question; "The call of a Blue Whale or a Rocket Launch?"
That one seems a bit harder to answer, however it certainly points towards the speakers and sound experience being a big part of the HTC One. And again, this is something we expect to learn more about come tomorrow evening. Otherwise, previous HTC One image teasers also included a lens, a close up of an eye and what appears to be a silver block of metal. These can all be seen in the gallery below. Remember though, the big event is scheduled for tomorrow evening and you can expect the news to be covered here on Android Community.
[via Twitter @HTC]