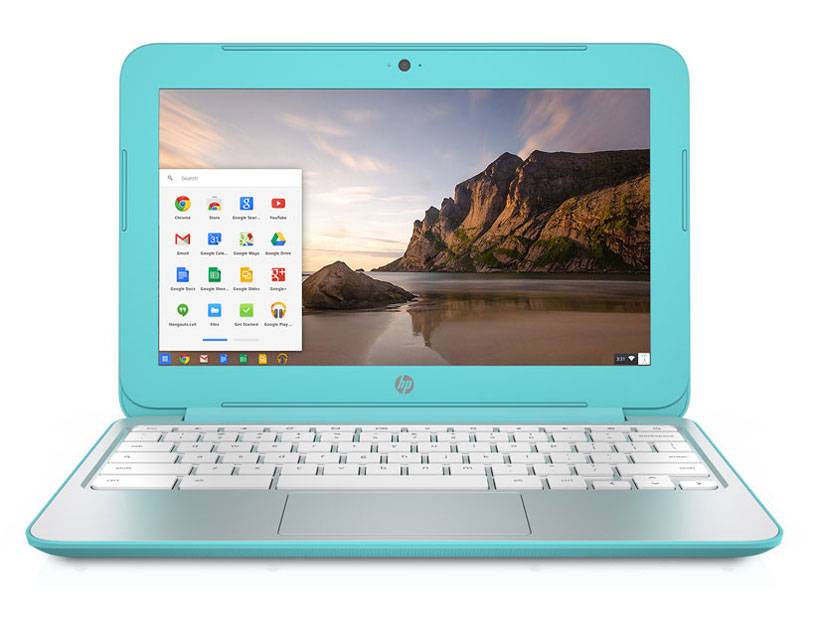 HP has unveiled a bunch of new products that will be launching in time for the holiday shopping season. Among the new products are several new Chromebook computers including new 11-inch HP Chromebook and a new 14-inch HP Chromebook.
The 11-inch Chromebook will feature an 11.6-inch HD resolution display and promises long battery life. HP says that the 11-inch Chromebook will provide long battery life and will be offered in turquoise, white, or black colors and the notebooks will use the latest Intel processors under the hood.
HP has also unveiled a 14-inch Chromebook with a 14-inch FHD display. It will use an NVIDIA Tegra K1 processor and promises impressive graphics performance. Power efficiency was a focus for the 14-inch Chromebook giving it more runtime per charge.
It has a slim and fanless design making it quiet. HP will offer the machine in black or white with a choice of accent colors including silver, orange, turquoise, and green. HP's 11-inch Chromebook will launch in the US on October 5 starting at $279.99. The 14-inch Chromebook will launch on October 22 starting at $299.99.
SOURCE: HP