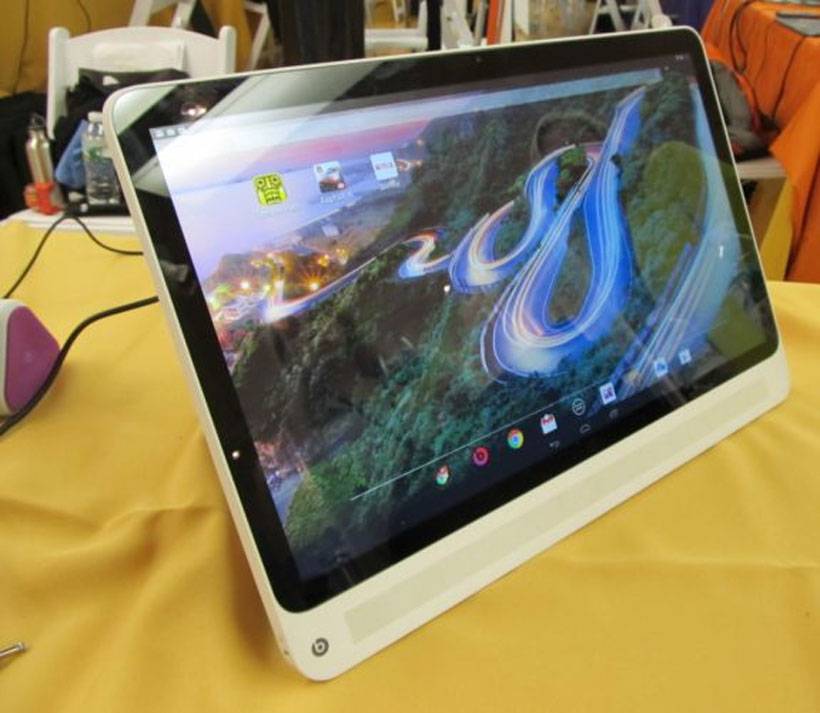 HP has a number of tablets on the market today and normally when we are talking about a new one, we are looking at a smaller size tablet designed to be crammed into a bag and carried with you on the go. HP has a new tablet that is going to launch called the Slate 17 and there is really nothing portable about this tablet and its 17-inch screen.
The big tablet will have a full HD resolution screen and will use an Intel Bay Trail Celeron N2870 quad-core processor under the hood. The tablet is a monster and looks like an all-in-one PC sitting on the table, but it's a tablet. The machine has a battery inside that will allow it to run for several hours per charge.
The OS for the big tablet is Android 4.4 KitKat and it has 2GB of RAM, WiFi, Bluetooth, and HDMI output for connecting a second screen. HP also fits the tablet with a 720p webcam and a USB 2.0 port. One thing missing that would have been a nice addition is an HDMI input. No HDMI input means you can't use the Slate 17 as a monitor for a PC or display for other devices.
HP says the Slate 17 will tip the scales at 5.4 pounds and it has two kickstands. One of the stands props the tablet upright and the other allows the tablet to lay almost flat on a table or desk. HP will sell the Slate 17 for around $450.
SOURCE: Liliputing