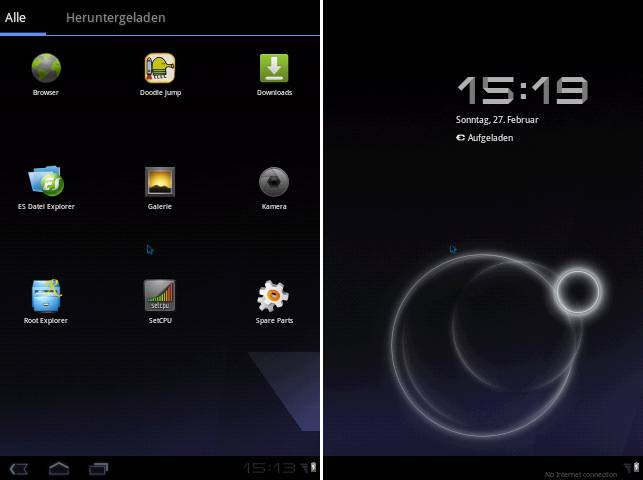 It seems like everyone is getting a taste of Honeycomb today, this lovely OS meant for tablets now getting ported to oddities everywhere from here to the Magic. Of course you might know the magic better as the myTouch 3G, but you'll soon be seeing it as unidentifiable as a handset with the vastness of Honeycomb busting out its belt. Of course all of these ports are incomplete, but that wont stop an industrious man or lady like you, right?
I think that you new Honeycomb users will find that the non-working nature of everything save for touchscreen, all buttons but home, network, and root, [this setup on the HTC Wildfire] are the least of your problems once you're rolling hard in the tablet OS. As we've been searching through the ranks of everyday Android Marketplace apps in Honeycomb, we've found that it's a hit and miss sort of situation, with barcode scanner not functioning at all and Angry Birds working basically perfectly.
Take a peek at the Honeyfire Alpha 2 thread for instructions on that port.
As for the G1 and Magic, well, they're just as much "proof of concept" as they're saying as they are functional setups. Of course you will be table to take a sweeping look at how Honeycomb basically works if you like, boot.imging your way into Honeycomb as fast as you can say CLU! Head over to the G1 port thread or the Magic port thread depending on which you want.
[via XDA Developers]