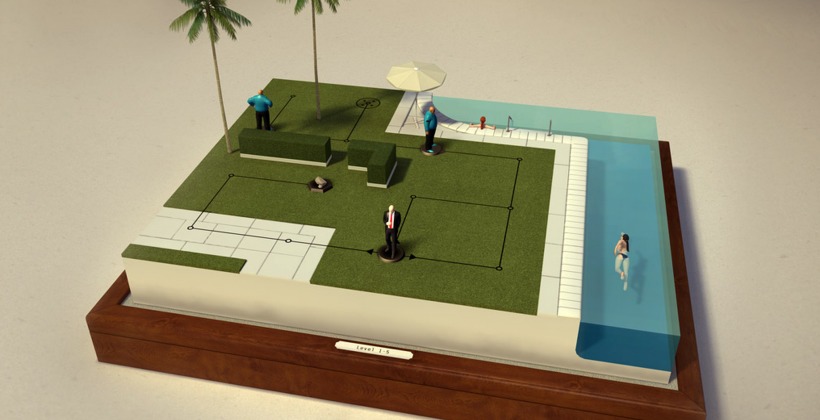 In a move that might cause a good number of fans to cringe and shudder, Square Enix has revealed details of the mobile incarnation of the hit game Hitman. Titled Hitman Go, the game will still rely on stealth and strategy but almost throws everything else outside the window.
The game publisher assures that it will still take some amount of gray matter to get through this game but part of Hitman's appeal is the atmosphere it creates, thanks to the use of first person perspective and the environment. Hitman GO will eschew both and will instead employ a turn-based strategy game mechanic and what Square Enix calls a beautifully rendered diorama-style set.
In truth, however, it looks more like a The Sims mod, but the discs beneath the characters' feet make it also feel more like a board game than a strategy game. The fact that game will be played out over a fixed grid doesn't help shake the image off. Square Enix is perhaps trying to throw Hitman fans a bone by saying that at least Agent 47's tools of the trade will all be available here, like disguises, distractions and, of course, guns.
But perhaps its too early for players to pan Hitman GO and the game could effectively bring new users into the Hitman fold. Square Enix Montreal, who is spearheading this endeavor, says that the game is almost ready for launch, perhaps in a few weeks. We're expecting it to hit both Android and iOS, though no confirmation or even leak has been made yet.
VIA: SlashGear