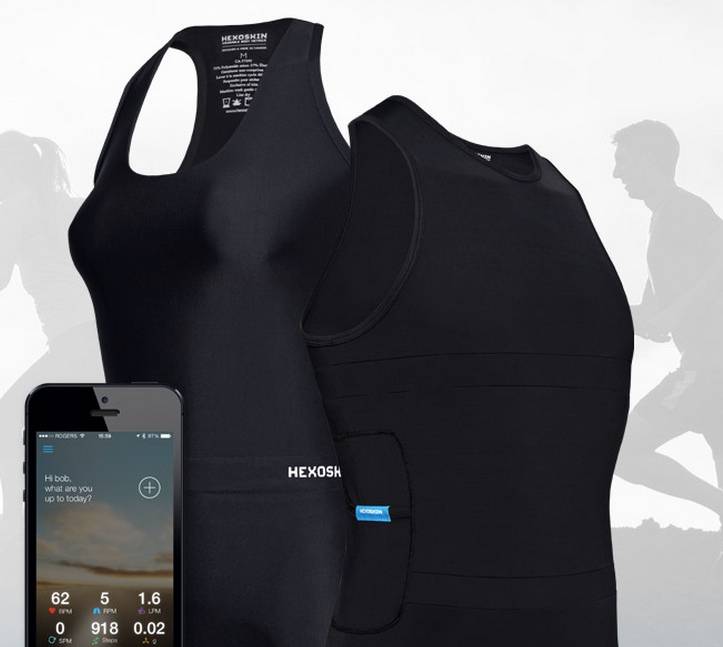 We tend to think of small gadgets such as a fitness tracker as a wearable these days. And while that type of device may define the wearable space for many — there are some items making more accurate use of the term. Enter Hexoskin, the body metrics wearable. Some may remember the Hexoskin name from an earlier Indiegogo campaign, however the initial launch didn't win many fans on the Android side.
First things first though, the Hexoskin is a shirt loaded with sensors. Wearing this shirt will allow you to track everything from heart and breathing rates, to activity level, steps, cadence, calories and more. And in a bit of good news for Android users — there is now an app available from the Google Play Store.
The Hexoskin app has already made its way through the beta period and is currently sitting at version 1.0.0. Perhaps equally as important to know — the app is available for devices running Android 4.0.3 or later. Anyway, by combining the shirt (with sensors) and the app you'll be able to see the data in real-time.
Users will be able to narrow down activity by type with everything from the basics such as running and biking to hockey, martial arts, meditation, general gym workouts, and more. The app will also present the data using easy to read charts and graphs.
Having said all that — the app is free to download, but you will need the Hexoskin wearable to get any use. Shirts are available for men and/or women and are priced from $175. There are also starter packs for $399, and even bigger bundle packs for those looking for multiple shirts.
SOURCE: Hexoskin