Biking as a sport and fitness activity has evolved in the last few years. Before, it's just mountain biking, leisure cycling, or stationary biking. Now, cycling is something that is best shared with other people. We're not talking about tandem bicycling but the fact that you can share your routes and journeys with other people with the use of digital maps. We know Google Maps has already moved into this direction but this time, HERE wants to follow and join dozens of related apps and maps.
HERE recently introduced bike routing on Android. It's still on beta but it's pretty much ready for cyclists to test if they can better plan their journeys. Opening this beta program to the Android community will definitely help the developers to know what the cyclists really need. They're the best resource for this kind of app.
Bike routing on Android allows people to select the new option on the app. You'll see the estimated arrival times, potential routes, pedestrian pathways, and other information. If you plan on getting this beta version to test, don't expect too much because the devs are still collecting data. Routes have yet to be established that's why beta testers are being encouraged to join and contribute.
HERE Maps will display the bicycle routes with the other available transport option. More details will be shown in the tabular route planner. Bike lanes will be added in the future after the developers part of the HERE routing team are done analyzing road data and the routes. Level of pollution will also be taken into consideration when setting or recommending a possible route.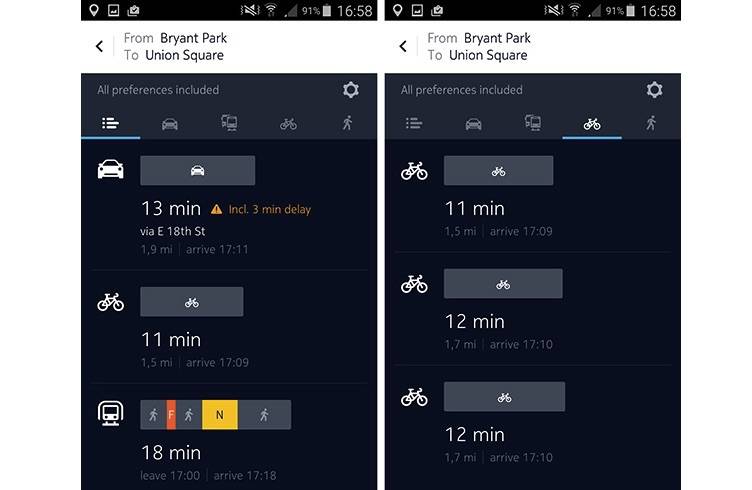 The HERE team has a lot of plans for the biking route including weather information, several routes, explanation why a particular path is better, etc. It's really all about gathering and providing as much information to the cycling community. Maps will be updated regularly so it can be expected that biking routes will also be updated.
Sign up for the beta test for bike routing on Android here 
SOURCE: HERE 360