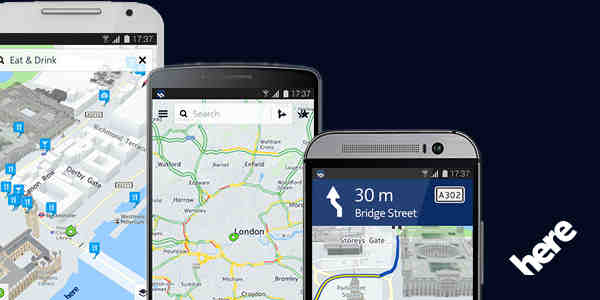 It's still in beta version for Android devices, but mapping app HERE from Nokia is already creating waves as an alternative to Google Maps (some say it's even better). But as with everything that is digitally beta, there have been issues experienced by users who have been testing it on their mobile devices. To address and clarify these problems, the developers have released an FAQ that seeks to answer the most common complaints they have received so far.
One of the most common complaints is that those who have existing Nokia accounts still need to create a new account on HERE. Nokia said they are still working on making it easier in the long-run, but for now, people will have to take a few extra steps to use the app on Android. Another big problem is that when the users employ a cache cleaner app on their smartphones, it usually erases the voice files that they save on the app (for directions and all). They are currently working on a fix for that issue, but for now, their advice is not to use a cache cleaner if you don't want the files deleted.
While HERE was tested on the preview build of the Android Lollipop before its release, it seems that the app is not working on the release build. Again, they are working on a solution to the problem, but it looks like you have to live with Google Maps on your phones already running on Lollipop, at least until Nokia finds a fix for it. Other issues like storage for the app and the offline maps, permissions for the integration of the check-in app Glympse, as well as arrival in other platforms is also addressed in the FAQ.
One important question is when will the app be available in the Google Play Store, since some people find it a hassle to have to manually download it to their smartphone. But Nokia says they are focusing right now on processing the initial feedback from beta users and so they are hosting the app first on their site to ensure that all issues are directly sent to them. If you haven't yet installed HERE on your Android device, you can get the APK from their website.
SOURCE: HERE