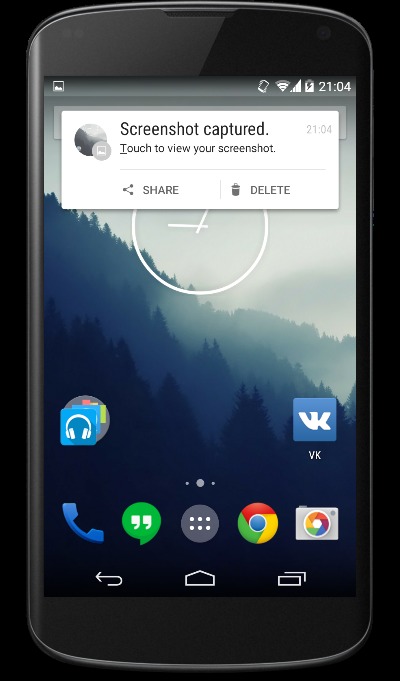 As users continue to add more and more apps to their mobile devices, it's also becoming more important to have an efficient notification system that will stop you from going bonkers. One of the rumored features of the upcoming Android L is a heads up, floating type of notification, which will make it easier to view and handle them. Several apps have already tried to imitate this feature and one of the newer ones is called, what else, HeadsUp.
Actually, the heads up style was already embedded in the source code of Android KitKat and several developers have already come up with stand-alone apps that do this. HeadsUp is actually a fork of one such app, AcDisplay, but with several improvements. You can prioritize which notifications from which apps you really want to see, since not all of them are useful at all. For those apps that you don't really need to be updated on, you can just disable them through HeadsUp.
You also have the option of enabling notifications even while you're in full screen mode on certain apps or you can choose to have it not show on specific ones, like if you don't want to be disturbed while watching a movie or taking a phone call. You also have the option of not hiding the notifications when you're on "touch outside" mode.
https://www.youtube.com/watch?v=0N-CRxeBDNI?
While it is open source and licensed under the GPL, you don't need to root your Android device to be able to use the app. It will work for devices that are running Jelly Bean 4.1. You can download HeadsUp for free from the Google Play Store.
VIA: XDA Developers