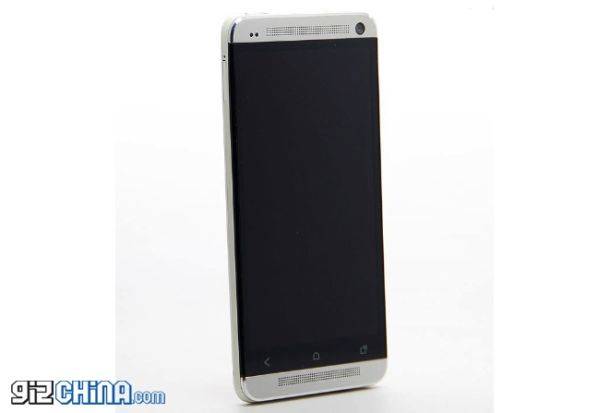 The folks from HDC are at it again and have cloned one of the best flagship Android smartphones currently available. That being the impressive HTC One. This time though, their name just so happens to be very similar and it's being called the HDC One. You can hardly tell the difference but it's what's under the hood that will obviously be the give away.
HDC are no strangers to cloning smartphones, but this one is just so much better for the amazing design and extremely similar name. That isn't all either, the HDC One rocks pretty decent specs and still will only run users in China $160 – according to reports. I'm just a bit worried with that April 1st release date, as we all know what happens on the first.
You won't get an aluminum unibody design, but everything else about the HDC One is exactly the same. Right down to the front facing speakers and power button up top. It's a quality knock-off that is for sure. Once you use the device however, it might not be the same. We'll be working with Android 4.2 Jelly Bean, but the processor is a 1.2 GHz quad-core from MediaTek, which certainly is no Qualcomm 600 series CPU. Then we get only 1GB of RAM, and the display has also been reduced to the average 720p resolution.
You'll also get an 8 megapixel rear and 2 MP front camera, and a measly 1,700 mAh battery with the HDC One knock-off. We do have good news though. This smartphone isn't getting delayed and will be available apparently on April 1st for the low price of $160. We aren't sure if this is an April fools joke or not, but they've released awesome clones in the past. Those Chinese sure know how to make a knock-off, and fast. Pretty awesome for the price so who's interested?
[via GizChina]