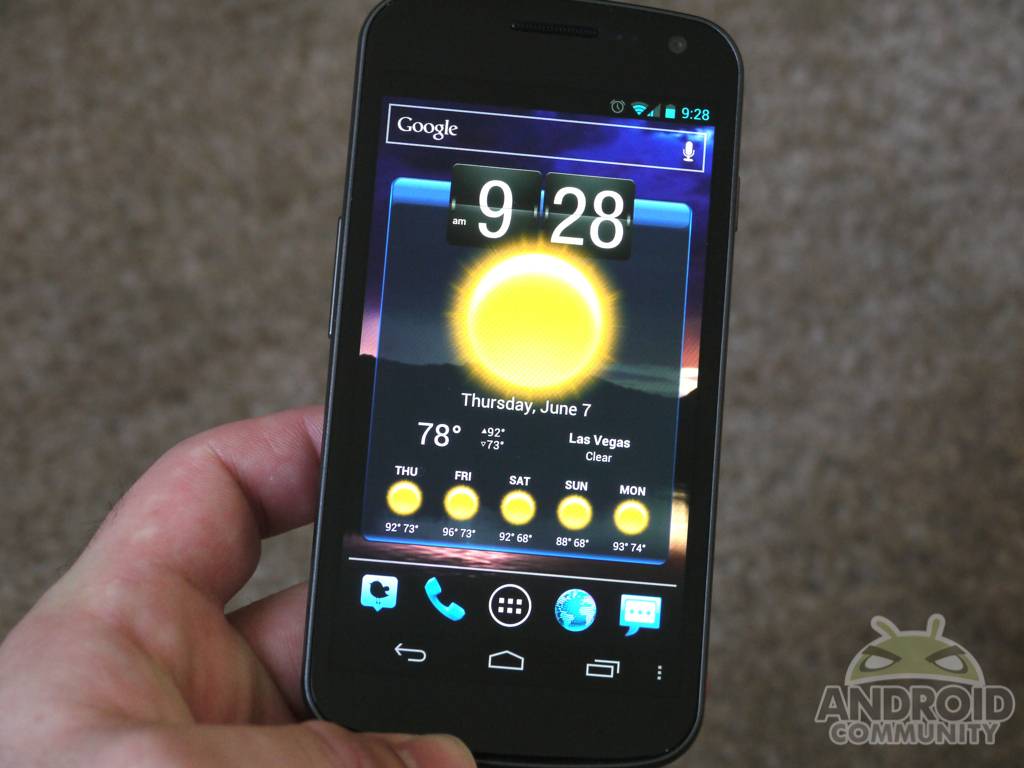 Who loves widgets? If you're one to constantly customize your home screen, add new weather widgets, wants a unique clock you won't see anywhere else, or just love widgets then you'll want to stay tuned. Cloud.tv has just launched their all new and extremely impressive HD Widgets 3.0 for Android phones and tablets. If you thought Beautiful Widgets was nice, you'll totally want to check out our hands-on video below.
Since Android users all seem to love widgets, the creators of this app have made it one of the most customizable apps available. You can literally tweak every color, design, and look of every widget they offer. What makes this so unique is just how simple the process is. The Android 4.0 Ice Cream Sandwich styled UI is extremely simple to understand. It's so easy a Caveman could do it (hehe) and literally I've been messing with it all morning. Enjoy our quick hands-on video showing you how beautiful these HD Widgets truly are.
As you saw from my hands-on demo HD Widgets 3.0 is extremely simple to navigate. Everything is laid out right on the screen, and you just swipe to see the different options. They are calling it a WYSIWYG widget creator. What you design is exactly what you'll see on your homescreen. With multiple weather location forecasts at a time, High-Res tablet packs, and four different weather sources they've really outdone themselves. Here's a small sample of the tons of different options.
HD Widgets 3.0 offers weather, clock, and toggle options. From WiFi and 4G LTE, to screen brightness and airplane mode toggles for quick access — again all being highly customizable. The app is still technically in beta as they work through a few last minute bugs but from what we've used so far it's highly impressive. Cloud.tv recommends you restart your phone after installation so it can register screen sizes and all the widgets that will be compatible with your device – otherwise you'll get tons of odd sized options. Here is the huge list of what's new with version 3.0 available today:
– massively vivid easier-to-use app UI
– WYSIWYG widget previews
– new clock widgets
– customizable switches
– more weather services
– multi-location weather screen
– choose weather hotspot link
– device specific User Guide
– show/hide widgets in the main menu
– more switches
– even more colors & clocks
– built for new themes & add-ons
– High Res Pack
– ICS native (built on sdk 15)
The update is available right now on the Google Play Store and is a free update for anyone who owns the app. If you've not purchased HD Widgets yet we'd highly recommend it. You can get this awesome "pack" for just $0.99 for a limited time only the next 48 hours. Hurry and get some!
[via Cloud.tv]