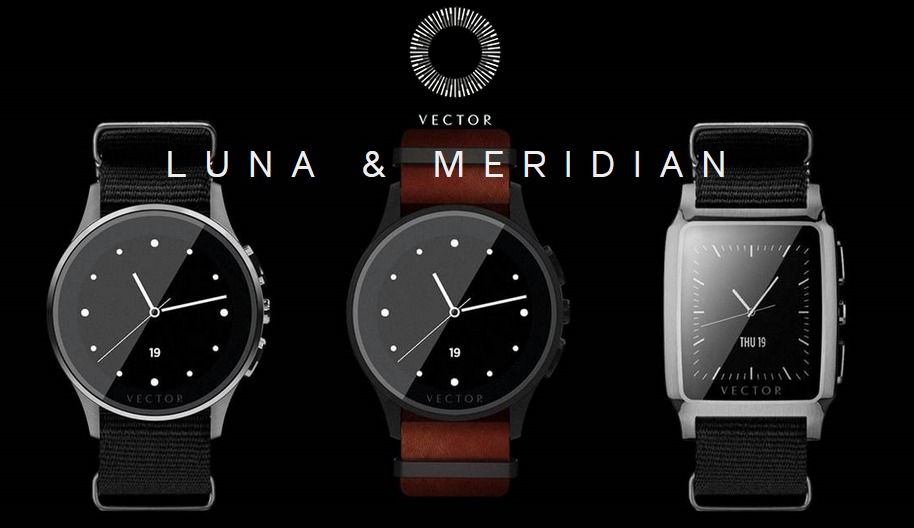 With Google and Apple once again going head to head with thier respective smartwatch platforms (and Pebble still surviving with its own niche market), is there room really for another brand and platform in the market? Of course in this digital world, the answer is probably always yes, and especially if your product is promising a battery life that would last for 30 days. Vector is the newest kid in the market, and it can be an alternative to the leading wearable brands.
The biggest selling point of this smartwatch is the fact that it claims to have a 30-day battery life. This is also probably because it has a monochrome digital display and is not touch-enabled, which may be two of the biggest battery drainers of wearable devices. It comes in two designs: the Luna round watch and the Meridian that has a rectangular shape. They are both designed to look like our previous "un-smart" watches, which seems to be a trend for a lot of smartwatches nowadays. You can mix and match the stitched leather or rubber straps with the metal bodies and metal links, whatever floats your boat.
One other unique feature of the Vector is that it gives you the option whether or not to read your notifications. It will not show your messages or alerts on the screen, but instead appears as a thick line around your watch face. When you want to see the notification, then just flick your wrist to display the message. Of course it has the other functions of a smartwatch like step counts, calorie and distance activity tracking, sleep tracking, calendar appointments, etc. You can even browse news headlines through an RSS feed that you can subscribe to.
Third-party developers can also create apps for the Vector smartwatch. The smartwatches are also waterproof up to 50 meters deep and watch faces can also be customized. The Luna costs $349 while the Meridian is at $199. They will be available for purchase on Vector's online store and select retailers by summer of this year.
VIA: Cnet