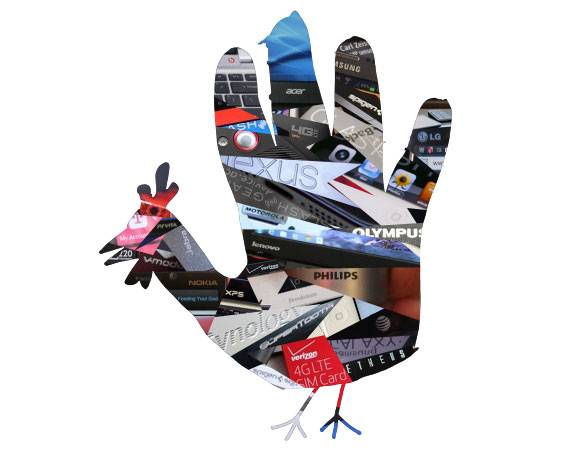 Today is the day we all get to spend time with friends and family, enjoy great food and beverages, watch football, and then go to sleep in time for the early morning Black Friday shopping. Here at Android Community we have plenty to be thankful for on this Thanksgiving 2012. There's so many things and people we are thankful for, but below we'll just mention a few that deserve the shout out.
Last year we took the 5 things we are thankful for regarding Android toys, ROMs, games, and of course our favorite devices. This year, we want to mention things on a more personal level during these wonderful holidays. Of course we'll start with you guys — the readers! Not to get too mushy mushy but without you guys enjoying the news, commenting on your favorite new apps, and sharing your thoughts we wouldn't be where we are today. You guys and girls are not just the people that keep us in a steady job and enjoying our passion for Android, but our extended network of friends as well. While we enjoy playing with all these new Android phones and tablets, games and more, we want to make sure you understand that you mean a lot to us!
Next we'd like to take this moment to thank everyone that we work with day in, and week out. Without you we wouldn't be able to do what we love. We are thankful for and would like to thank all of our sponsors (you know who you are) because we are glad to share a common passion for Android, and its news. Without you this wouldn't work, and we're glad to help you reach your consumer base as well.
We'd like to also take this moment to thank all the PR groups and individuals we work with each and every single day. You guys are truly the hard working, up all hours, unsung heroes that keep our gadget and Android obsession filled with new smartphones and tablets to share with the world in all of our Reviews. Then under the hood and behind the scenes we'd like to thank the UK2Group for sponsoring our CDN for the past 2 years.
We've had tons of giveaways here at Android Community, and we'd like to thank everyone that makes those special moments possible. Being able to share great devices, Tegra powered tablets and more with our readers is truly something we enjoy. Expect more giveaways to come too by the way. Then of course everyone involved in the huge events all year long. From CES (coming up in just over a month) to Mobile World Congress, Pepcom, Google I/O and more. Those events are always a learning experience. The groups at Pepcom and ShowStoppers deserve a shout out for keeping us connected in a more personalized way at these events. Giving us tech and Android lovers our own room to see everything these events have to offer. We're excited for CES 2013 and can't wait to work with you all again!
Last but certainly not least I'd like to thank all my teammates that make us strive. The bosses that put up with us, the newcomers that have a passion for Android, all of our new writers both here at Android Community, and our sister site SlashGear. Being able to enjoy writing about all things Android, and gadgets in general, while sharing our unique interests and mindsets is truly what makes working with you all daily an absolute blast.
We still love all of those developers that make Android what it truly is, and that is the best mobile operating system and community in the world. We hope you all have a full stomach, enjoy your family, and don't freeze to death in those 4:00 AM Black Friday lines. Drop us a comment below and let us know what you're thankful for!