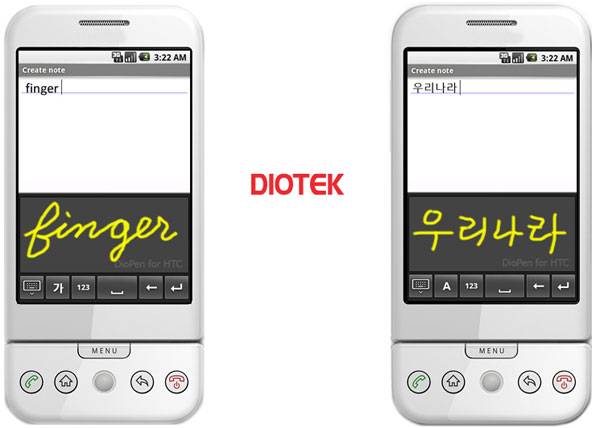 Those with bad handwriting beware (or those trying to read it rejoice). Diotek have announced their first handwriting recognition software for Android.
The software will be able to understand English and Korean handwriting. From a mobile phone point of view, it will be compatible with the Android powered G1 HTC. The software works in a similar manner to your older style PDA.
Going through the Diotek website there is not a lot of information available. Other products of similar design offer users the chance to write on their mobile device with the software deciphering what it believes you are saying. If only this could be used for speech to translate what people actually mean, rather than what they say.
[via Akihabaranews]