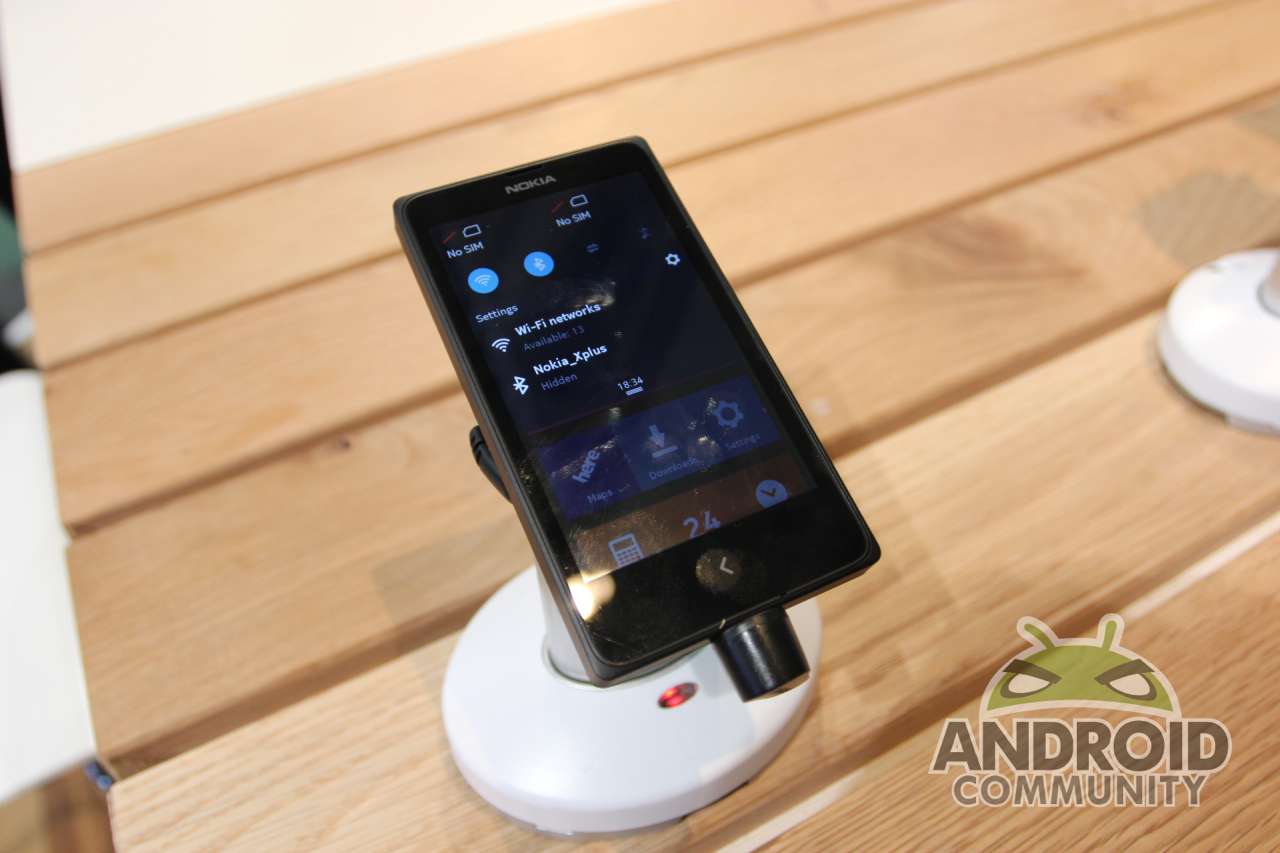 We've been spoilt with Android phones over the past eighteen months, but that hasn't stopped us from wanting more options. Nokia's decision to go with Windows Phone rather than Android prompted no small amount of argument, and while Lumia has shown promise, there's still a vocal cohort which would far rather have seen Google's software running on Finnish hardware. Ironically, while Nokia has indeed adopted Android for the new Nokia X, you probably won't see it: as we found when we went hands-on with the smartphone, Nokia has done its best to hide exactly what you'd find if you dug down where X marks the spot.
As Android phones go, the Nokia X errs on the side of humble when it comes to its core specifications. A 1GHz dualcore Snapdragon, 512MB of memory, and 4GB of storage sound like the sort of hardware we'd have expected to see perhaps two years ago, while a 3-megapixel fixed-focus camera is even less impressive than that.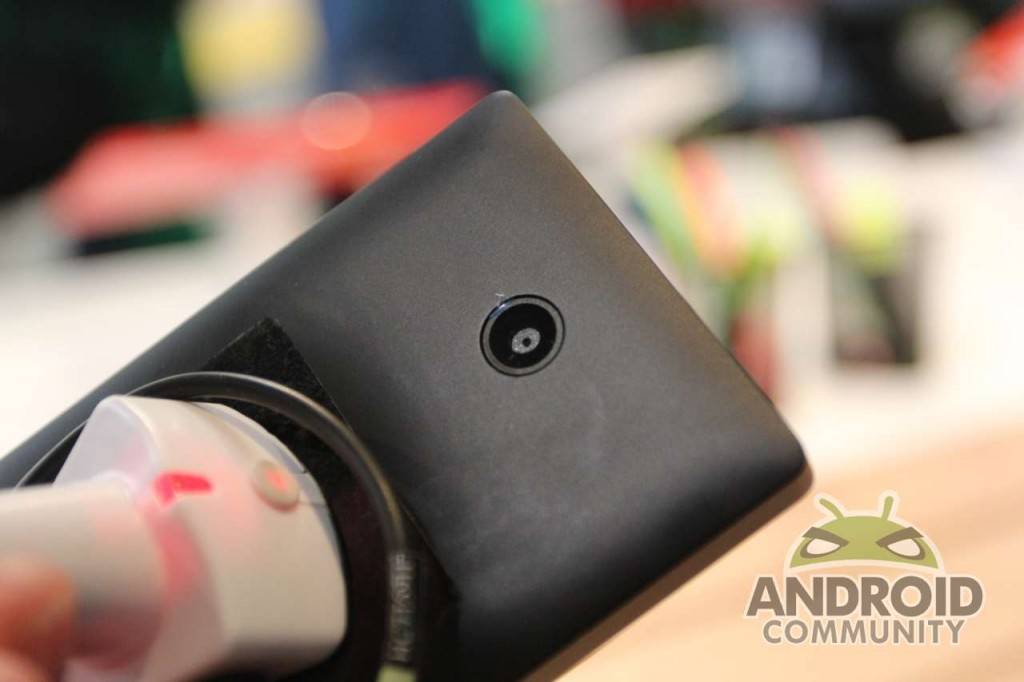 They're the sort of compromises you have to make when you're crafting a phone to sell at €89 ($122) unsubsidized, however, and viewed from that perspective the Nokia X is pretty incredible. For a start it's no cheap, creaky slab of brittle plastic, instead borrowing styling cues, colors, and build quality from the Lumia range. The result is a bright collection of matte finishes that feel great in the hand.
Nokia's choice of a 4-inch 800 x 480 display means the Nokia X suffers from underwhelming resolution in comparison to other devices, but it's a reasonable IPS LCD panel and the bright colors of the Nokia X Software Platform UI look strong. Android has effectively disappeared beneath a UI that shares elements of both Windows Phone and Nokia's own even cheaper Asha Touch line-up, with the interface focused on two different panes switched between with a side-swipe.
The launcher – combining the Android desktop and app launcher views – looks akin to Windows Phone's Live Tiles, with size-adjustable and repositionable blocks of color to launch apps. It's a clean and easily used system, requiring you to simply scroll up and down until you find the app you're looking for, though power-users (perhaps a relative term given the target audience for the Nokia X family) will probably find themselves having to make use of folders if they have more than a few apps.
Swipe across, and you get to the Fastlane notification view, borrowed (and boosted) from the Asha series. Its chronological presentation of all your recent activity – be it apps used, notifications pinged, messages and calls placed or received, media watched or listened to, and social networking statuses upaded – would be perhaps too basic for a modern smartphone if it wasn't for the quick-action buttons that accompanies most entries.
So, you can reply to a text message directly from the Fastlane, or return a call, or control playback of a playlist, without having to jump between apps themselves. Pull down at the very top and you get a glimpse of your upcoming appointments for the day; Fastlane will even slot in an entry for unfinished or unsent messages, just in case you got distracted and forgot to send them.
It works well, and happily third-party developers will get to access it too, thanks to Nokia's notifications API (one of just three – the others being for in-app purchases and location services – that distinguish the Nokia X Software Platform from regular Android). Unfortunately the apps that actually use them will have to be supplied through the Nokia Store, another third-party app store, or sideloaded, since there's no Google Play store access.
Nokia, meanwhile, is promising both updates over time to the interface and to the underlying OS. It'll be able to deliver them separately, too, as the two layers are treated independently. At launch the Nokia X runs Android 4.1.2, though given the thorough reskinning you'd struggle to know it without going digging for system versions in the settings page.
The downside to the Nokia X is its target audience; or, more accurately, that its target audience doesn't tally with the sort of user in the US and Western Europe that has asking for an Android Nokia for so long. The requirements of equipping the "next billion" with a gateway drug to Microsoft's cloud (not to mention a clear upgrade path to more expensive Lumia handsets) means that the capabilities of the Nokia X pale when it's compared to other Android phones we're keen on, though the price is astonishing.
While this may not be the phone for everyone (and, in fact, won't even be offered officially in the US anyway) we're very interested to see where the Nokia X family goes. That'll be doubly intriguing once Microsoft finalizes its acquisition of Nokia, and brings development of an Android spin-off in-house.