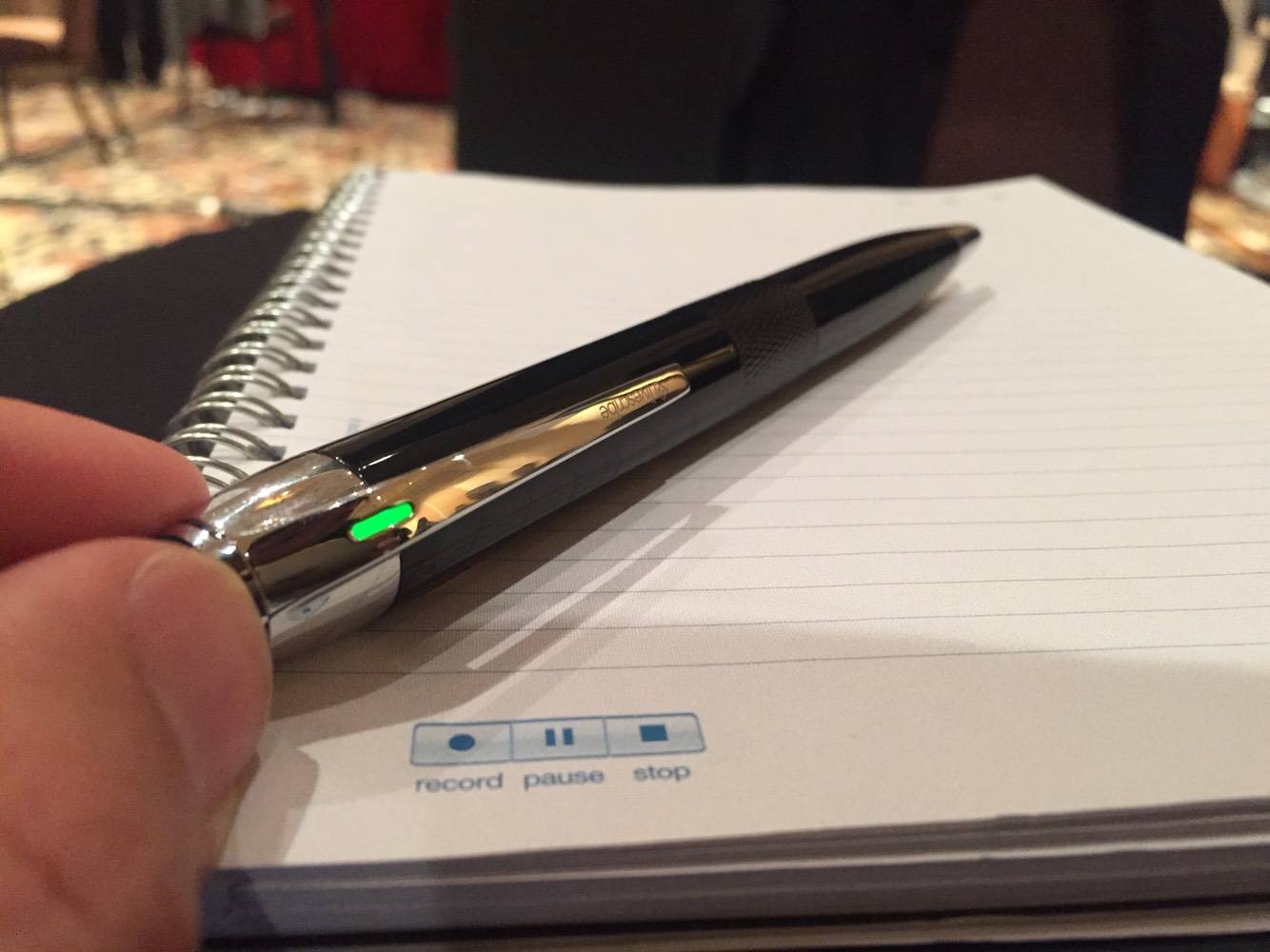 Last year, the Livescribe 3 was launched – an interesting little toy that digitized your handwriting. One slight problem, the app and the smartpen was compatible only with iOS devices. Now CES 2015 comes rolling in and brings with it Android compatibility for the Livescribe 3, and we got some alone time with the gadget at the CES floor in Las Vegas.
Well, what does it do? On the surface, it has the same basic features as the smartpens Livescribe has produced before. The gadget will convert handwriting on paper to digitized content that is then able to create tasks, reminders, contacts, calendar events or just plain handwritten notes on your device. Livescribe 3 can also use your tablet or phone's integrated microphone to create interactive content that syncs audio with handwriting.
So what does writing with it feel like? Well, very much like normal writing on paper, to tell the truth. The pen feels lighter than normal pens, but the switch clicker makes it feel like any other retractable pen. The Android app is able to replicate your handwriting digitally in real-time, which is very impressive. The downside? You need the specialized Livescribe 3 dot paper to do your writing, and paper, like other tactile materials, runs out.
The concept is very nice, and it feels like Livescribe did a good job of porting the app and the process to the Android environment. In fact, Greg Wong, Livescribe's Director of Product Management says that "Livescribe+ for Android is much more than a port" of their iOS app. "We've approached every aspect of this app, from the color palette to the user interface, to optimize for the Android platform and customer expectations."
Livescribe is at the floor of CES 2015 this week, and if you're in the area, you might want to go ahead and give them a shot. They're previewing their Android app, which should be available over the Google Play Store by spring. The Livescribe 3 Smartpen is available in the market for USD$149.95, but we kinda wished there were more color options than just the black and chrome ones. For that amount, you also get a 50-sheet supply of the special paper. USD$199.95 gets you the Pro edition, with 100 sheets of paper and a 1-year subscription to Evernote.
[UPDATE] Here's a video of Livescribe in action on Android: