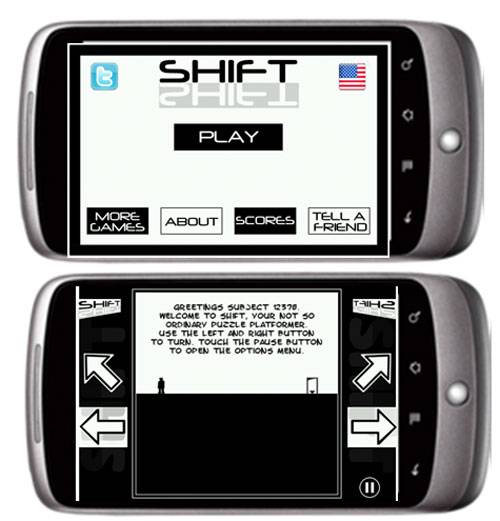 If you are into playing puzzle games that have a bit of a twist to them, you will want to check out the new game from Handmark called Shift. This game has been offered on the PC and other mobile platforms before as a browser-based online title.
The debut marks the first time Shift has come to the Android market. The game will be offered in the full version and Shift Lite free version. All of the original levels from the PC game are included. The full version of the game also has 40 other levels as well.
The Lite version gets 15 levels to play. The controls are touch sensitive and scores can be shared via Twitter. The game puts the player in a puzzle-solving quest as patient 32763, trapped in an experiment. The puzzle levels have to be solved to escape.