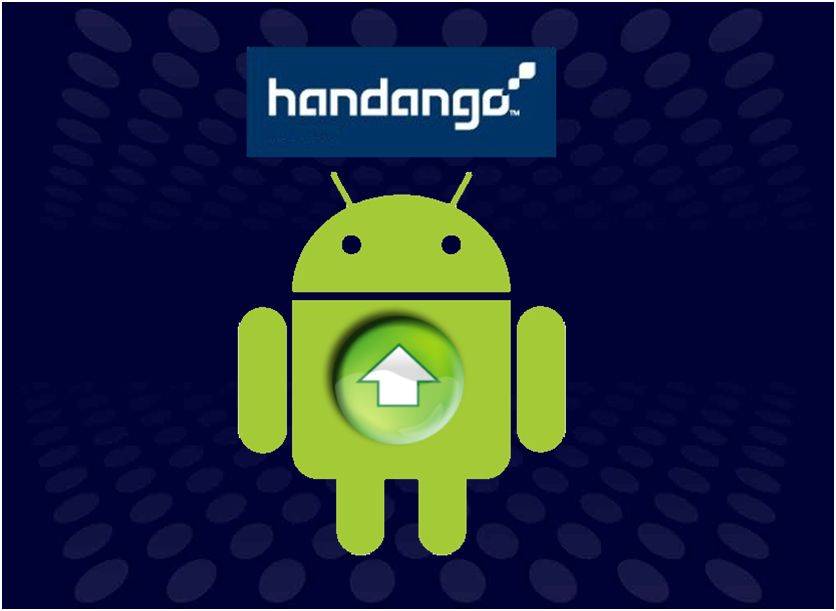 The leader of smartphone applications globally, Handango Inc, announced that they will be the first retailer to offer both free and paid applications for the first Android-powered smartphone that will be launched on October 22nd.
Handango distributes applications created by some of the largest names in mobile applications such as Microsoft, Garmin, Ea Mobile and Capcom Interactive. Until now Handango only supported the four largest mobile operating systems such as Windows Mobile, Palm, Blackberry and Symbian platforms. Handango coming to Android is fantastic news for soon to be G1 owners as well as future Android owners because of the large amount of applications they offer. Handango will not bring one or two applications like many developers, but will bring a collection of applications ranging from utilities to popular mobile games. Handango offers some really useful applications that are very well put together such as Garmin turn by turn navigation.  Some of the applications Handango offers include Monopoly, Tetris, The Weather Channel, Voice on the Go, ShopSavvy, EZQuote and GoogHelper just to name a few.  However it's uncertain which of these apps will make their way over to the Android platform.
"Handango has always offered its customers the widest variety of smartphone apps available on the market and on all major operating systems," states Bill Stone, CEO Handango. "Handango is now offering developers the opportunity to sell the paid apps they create for the Android platform as well as offer any free apps when the first Android device launches. Customers can purchase apps via the Web and then download them to their device."
Developers can now add applications to their Handango account and sell them in one of three ways, by giving the application away for free, selling the application for a one-time purchase fee or sell the application for a monthly, quarterly or annual subscription fee. As much as I am not a fan of subscription based application buying, large companies such as Garmin offer their services primarily on a month to month basis. Very few games however can justify purchasing a short term subscription, online mobile games are the exception in this case because of incurred expenses.
In efforts to push more applications into the Android Market around the G1 launch date, Handango is also sponsoring an application contest to the best free and the best-paid Android application that is uploaded to the Handango catalog by November 7th. Each winner will receive  a $25,000 advertising allowance within Handango's marketing initiatives, including email marketing, featured products on Handango.com, paid and natural search keywords, online advertising, PR and promotion on affiliate programs. Such a large advertising allowance would allow many applications that do not have much of an advertising budget to get the word out about their application. Applications hosted by Handango are generally not free, it seems that applications that must go through Handango are going to be priced a little higher than those that go directly through Android Market as Handango take their tithe for providing the service.
Photo courtesy of Android Community member heyitsnan.
[Via prnewswire]