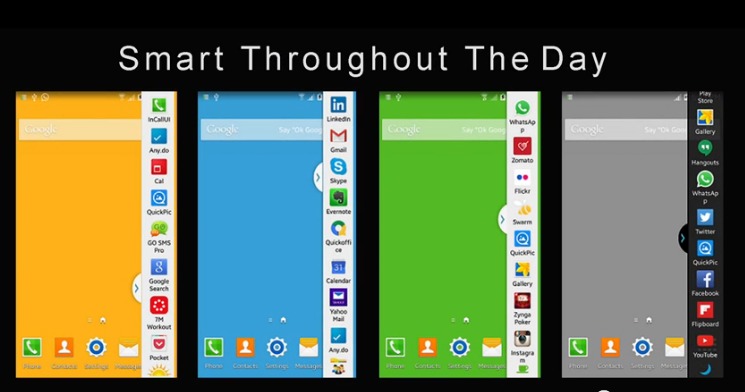 If you're an app hoarder, meaning you can't stop downloading apps even though you don't need some of them, chances are, you've been looking for the perfect app launcher to help manage them and make it easier for you to find them. Gunai may be an option for you, as the smart sidebar can work with any launcher you might be using and brings you its own functionalities as well.
Gunai studies your smartphone usage and gives you the apps you normally use during certain times of the day. It brings you the apps on a sidebar, or Smartbar, on your homescreen, which you can choose to have it there permanently or temporarily remove it during certain times of the day. The 10 most relevant apps are shown at one time, and if you're at work, it will bring you work-related apps, and if you're at home, then it might bring you leisure-related ones.
The latest update to the app brings support for the Android 5.0 Lollipop devices (if you're already updated, then great!). It also now gives you a "timeout duration" setting where you can set up how long and when the Smartbar should be hidden. You can choose to hide it for 15 minutes, 1 hour, or 3 hours, depending on your requirement. You can also hold and press the arrow if you want to hide the Smartbar for a shorter period. You can also now Double Tap or press the arrow to align the Smartbar while accessing other menus.
Just in case you're curios, the name Gunai comes from the Sanskrit word "guna" which means character with the "ai" at the end standing for Artificial Intelligence. You can download the app for free from the Google Play Store for free.