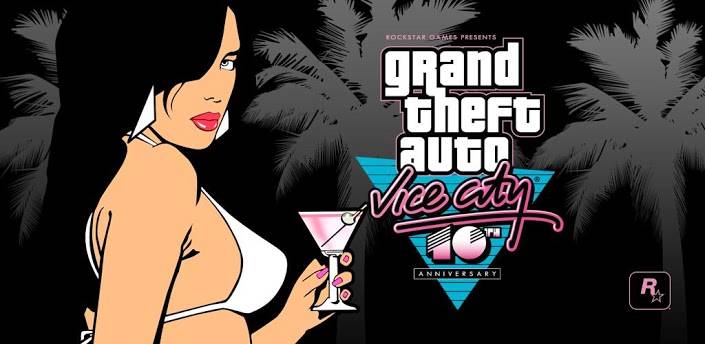 We have great news for all you gamers this morning. It looks like Rockstar Games managed to fix whatever problems they were facing quite fast, because Grand Theft Auto: Vice City is back. The impressive game was removed from the Google Play Store last week after a few issues, but we can now confirm it's back and works as advertized.
Rockstar Games was supposed to release GTA: Vice City last week on the 10th year anniversary of the iconic game, but after a little hiccup or two on the Google Play Store they had to remove and delay their launch. Rockstar confirmed the problems over on their official blog, but now we're back in business.
Get ready to play in the decade of big hair from the 80's and enjoy those Malibu clubs and nightlife, followed by some crime families as you work your way to the top. This time around the graphics have been improved over what they were 10 years ago, and the controls have been heavily tailored for touchscreen devices. Obviously you'll enjoy a game controller best, but this should work great on many smartphones and tablets.
Sadly we were hoping for a few days of 50% off after the delay, but no such luck. Grand Theft Auto: Vice City for Android can be yours right this second for $4.99 from the Google Play Store. Their supported devices list is rather large. Anything rocking a Tegra 2 or above seems to be supported as far as tablets, and their smartphone support is rather decent too. See the entire list from the Play Store listing. Enjoy the latest and greatest from R* folks.