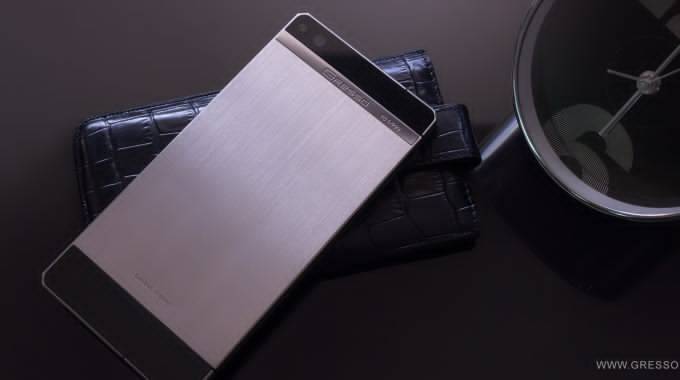 Looking at the specs of the Gresso Regal R1 smartphone and you might be tempted to think "what's the big deal?" But the whole thing is made out of one solid slab of premium grade 5 titanium – think of the HTC One M8, only that the material is a precious metal in itself and would be more expensive than the internals of the device itself. Sure, if you have USD$3,000 lying around for you to spend – this might be the luxury phone for you.
With a price tag like that, you would have to think that this is one heck of a luxury phone – and all the appointments and external features of the Gresso Regal R1 seem to be just that. Aside from the titanium case, the phone will be one of 999 units that will be made – so it would be pretty rare and you'd be in the company of all the other people who have USD$3,000 to spend on a phone. The external of the device is hand-assembled by Gresso's craftsmen, as well they should be.
The specs of the phone itself are nothing to call home about – a quad-core 1.5Ghz processor, 2GB of RAM, 32GB of internal storage, and a 5-inch Full HD display protected by Corning Gorilla Glass. Nothing special, you see – even down to the 13MP/5MP camera combo. The phone even runs a lower version of Android in version 4.2.1. These say that you are clearly not buying the phone for the spec list.
In Gresso's defense (as much as we hate defending luxury devices), the design and aesthetics of the phone is clearly sleek and uber corporate in its approach – so you know that the target market is not just the ordinary Joe looking for an Android phone. To its detriment though, we thing Gresso could have worked on the specs a bit so that we don't feel shortchanged at the phone you pay for.