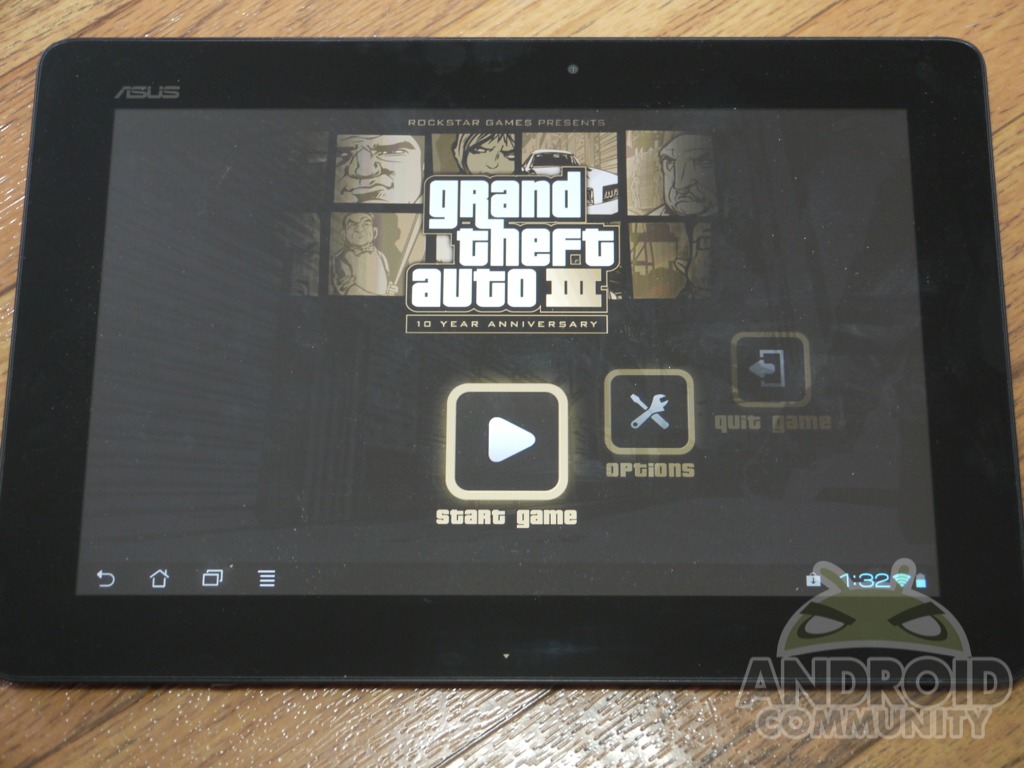 Surely many of you have already seen or played Grand Theft Auto III. Be it back in the day on your Xbox or even recently on a few Android smartphones and tablets as of late. What you haven't seen is GTAIII on the NVIDIA quad-core powered ASUS Transformer Prime Android 4.0 Ice Cream Sandwich tablet. We decided to give it a try so check it out below.
The update arrived just last night, fixing a few bugs and adding support for the Prime and the NVIDIA Tegra 3 quad-core processor. They've also added tons of new features such as haptic vibration feedback for a more immersive gameplay experience, gamepad and Xperia play control enhancements, and now the option to move game to SD card for those low on space.
The two biggest parts of the update (aside from Prime support) is video and display setting tweaks. Rockstar games added resolution options, visual effects high/med/low, dynamic shadows, and frame lighting options. Not to mention draw distance for phones or tablets that aren't up to par to play this game. The second being support for Gamestop and others wireless controllers.
I must admit the game is loads of fun on a tablet. I'd previously played on my phone but on the Transformer Prime it was just awesome. Impressive graphics that look sharp and stunning and no lag whatsoever. The game was fluid and I didn't have any issues on the Prime. The new haptic feedback seems to randomly fire off occasionally (even when not getting shot at or hitting light poles) so that could use a fix in the next update.
From the screenshot above you can clearly see me running on Android 4.0 Ice Cream Sandwich using the Prime's built in screenshot feature. Not to mention the awesome place to stand for the photo shoot — Thanks Liberty City Police! If you've not tried GTA III for mobile yet I'd highly recommend it. Especially now they've added all these new features and support for quad-core tablets.
Watch out for fakes and make sure you get the real deal from the Android Market by clicking the official link below. Good luck and keep those guns a blazing.